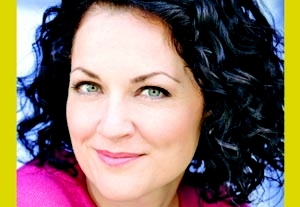 When Jennifer Jean lived in Dallas, working as a public school teacher and real estate agent, she never considered acting as a career, even though the urge lurked quietly inside her. "It was always a deep-down secret desire of mine," she says. "I never thought it was something realistic; I didn't think it was something responsible people would do." Luckily, her husband gave her the push she needed.
"He signed me up for my first acting class on my birthday," she says. "It was a total surprise. I've been in class or on stage ever since." Jean saw a casting notice in Back Stage for a film called "Blind Date." The role of Sydney, a career woman whose biological clock is ticking, stirred Jean's curiosity because the role was so different from what she normally plays.
"I thought of it as a challenge. My background is comedy. I made my name for myself in comedic roles, and it was one of those fateful things where I saw the notice and it intrigued me that it was a blind date between two people who are basically opposites," recalls Jean. "Blind Date" is not only a film about two people who have never met; it's an interactive, choose-your-own-adventure-type experience where "the audience at several pivotal points throughout the film are able to make decisions on what they want the character to do next."
"It's really trying to merge the aspects of a group that watches a film with a group that also interacts in therapy," explains director-producer John Lengsfelder, who conceptualized "Blind Date." "This is more than flip a coin and pick a direction. This is much more about a psychological experience." Jean is in every scene, and she found the film's fast-paced shoot and heavy script—about 75 pages of the couple in dialogue—difficult but manageable. She and her co-star also had strict instructions not to meet outside of the director's presence.
"It was intense," she admits. "I had to shift my focus from worrying about memorizing and just concentrate on the story. I probably read it 20 or 30 times. By that time, I knew the story so well I felt the words come organically. Once I had my partner in front of me, we'd run the scenes a couple of times before the camera rolled, and we'd get it. It allowed us to respond in the moment." The director chose Jean to play Sydney after many rounds of auditions.
"She definitely has acting chops," says Lengsfelder. "She had a side that was just unpredictable enough, and there was also a vulnerability." The director had provided Jean with Sydney's psychological makeup, including books to help shape the character. "It provided me with a blueprint, and I was able to fill in the blanks as I wanted to with more detail," says the actor. "It didn't feel constricting at all, because there were so many facets. It actually got me really excited. I knew where this chick was coming from, and I was able to fill in the blanks by focusing on her past."
Jean is a graduate of the Second City improv program and is currently starring in "Point Break Live!," a show that has earned praise from critics and audiences. She is also featured in a national commercial for Travelers Insurance. She is excited to be living her dream and credits her husband for helping her get there. "It was a beautiful gift," she says, "because I was able to realize that this really is my passion, what I love to do, and I can make a living. I can do this."
Has Back Stage helped you get cast in the past year
?
We'd love to tell your story. Be in the weekly column by emailing
casting
@
backstage
.
com for New York or bswcasting
@
backstage
.
com
for Los Angeles with
"I Got the Part"
in the subject line
.