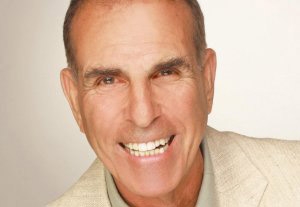 On Jan. 11, Leonard Zimmerman went on an unusual audition. It all happened fast: He saw a casting notice for 24DP Commercials at BackStage.com, immediately submitted his headshot and résumé, and a few hours later got an email asking him to come in for an audition the next day. He wasn't asked to prepare anything.
Sides were provided at the audition, but when Zimmerman went into the room, the commercial's director, Jarett Belluci, didn't want him to read or perform a monologue. He didn't ask him for credentials. Belluci just started talking, asking the actor questions about his life, interests, and attitudes. For a good 20 minutes, Zimmerman and Belluci just had a regular conversation.
"It was unusual," Zimmerman recalls. But "let them lead. I had no idea whether I fit into the slot they were looking for. But I was confident. I knew I gave them an impression of me." Belluci finally did ask Zimmerman to address the script, but he didn't want him to read it word for word. The director wanted him to riff on the material and present it in an original and personal way.
"I basically said, 'You know the gist of the script,' " says Belluci. " 'Forget about the script. Sell me on the vibe, the emotion, and don't stick to the script.' We spoke about his real life. Put yourself in the role. If you can't sell me on being a real person, it doesn't matter how good you are with the lines. He was lovable. He was distinguished. I believed him."
Zimmerman was believable because he felt connected to the project, a commercial about funeral preplanning for Sinai Chapels in Queens, N.Y., because his parents preplanned theirs. "Whatever role, the core of it is still you," he says. "What this script is, I lived."
Zimmerman, who did theater in high school but only got into acting two years ago, is just trying to get better at the craft. He hasn't had any formal acting training, but he recently started taking classes at Actors Connection in New York, attending on-camera workshops, building a reel, and looking for an agent. And he worked hard to join the Screen Actors Guild and the American Federation of Television and Radio Artists, two union memberships he's perceptibly proud of.
What has Zimmerman learned about success? "Set goals," he says. And "approach work optimistically, be true to yourself—and try not to take things too personally."