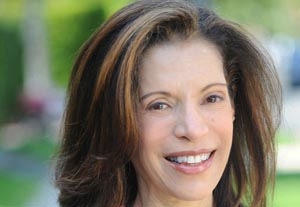 When a well-received production travels from one city to another, it can be exciting for actors to have a chance to be in a show they'd only heard about. Such was the case for Lisa Goodman when she read the casting notice for "Our Town" in the June 29 issue of Back Stage. This was for David Cromer's Off-Broadway production of the Thornton Wilder classic, to star Helen Hunt, at the Broad Stage in Santa Monica.
"I had read about the show," Goodman says, "and I was very fascinated by it. I had no expectations that I would be in it by going to the open call, but I just thought it was a great opportunity. Los Angeles is not the theater community that New York is, because the focus is really film. And it's fabulous, I love it, but it's great to get a chance to do such a wonderful production. Who would have thought that I would get to experience this director in Los Angeles?"
Goodman, who plays a choir member in the Grover's Corners church and one of the dead people in the final act, has found it to be as rewarding as she expected. "Being able to experience a brilliant director like David Cromer, and hear him talk about the play, and see him direct the actors, has been fantastic," she says. "And then I also get to watch a wonderful talent like Helen Hunt in action; she is such a pro and such a consummate ensemble member, which is really inspiring."
Though being an actor has been Goodman's passion her entire adult life, it wasn't until her final year of college that she realized she wanted to make it her main pursuit. So she set about making sure she had the required educational foundation. "I went to New York, and I basically created my own graduate program," she remembers. "I studied with lots of fantastic teachers, including Uta Hagen, William Esper, [and] Michael Howard, and I also went to the National Theatre of Great Britain for the summer. I really got a solid background; I did a lot of studying of Shakespeare in New York, with British people and American people."
Since moving to L.A., Goodman—a member of SAG and
AFTRA as well as Equity—has been concentrating on film and television. But her experience in "Our Town" has made her consider doing more theater. "I'm definitely going to expand my horizons and be open to doing quality theater because it's so fulfilling," she says. "I love watching and listening to the actors every night, but for me the highlight is the last act when, funnily enough, I get to be dead. First of all, I'm sitting very close to the audience, and then I get to hear those incredible words that Helen says about immortality, and that's when the play gets really powerful, and the audience experiences it. I've never been in such a large cast, where you get to feel the audience's response and how they just love it at the end. It's really a pleasure, and I have to stop myself from crying many nights when I listen to those powerful words. David Cromer constantly talked about just going with the simplicity of the language of the play, and you just are aware that you're in the presence of a great writer. And how great that is."
Has Back Stage helped you get cast in the past year? We'd love to tell your story. Be in the weekly column by emailing casting@backstage.com for New York or bswcasting@backstage.com for Los Angeles with "I Got the Part" in the subject line.