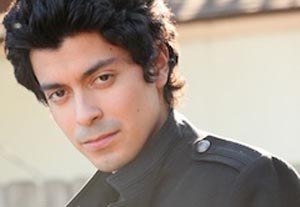 Most actors can point to a particular role they'd love to play, or a play they've always dreamed of acting in. For Matias Ponce, that play was "Short Eyes," the 1975 Tony Award winner written by Miguel Piñero during his incarceration for armed robbery. "When I was 16, I saw the film 'Piñero' about the playwright [Miguel Piñero]," Ponce remembers. "It's all about his life and what he went through when he was locked up, and how he started writing his plays. I got really hooked on the playwright and read 'Short Eyes' and realized there was a character I'd love the opportunity to play."
Director Julian Acosta feels similarly excited about the play. "It's a kind of a seminal play in theater history," Acosta explains. "It's the first play by a Latino playwright ever to be produced on Broadway, and it's very rarely produced. It's one of those shows that everybody has either heard of or read but not very many people have ever been able to see. It was written in prison; it's a play that's very near and dear to my heart and to a lot of people."
Ponce saw the notice for "Short Eyes" in the Aug. 18 issue of Back Stage, and in addition to working on his monologue he reread the play before going to the open call. He was called in to read a second time that day and left feeling good about his chances. But at the second callback, a few days later, Ponce made a mistake he thought might cost him the role. "I did the first scene on book," Ponce recalls. "But I had been trying to get both scenes down word for word, just trying to have it really prepared. So when he asked me to do the second scene, I wanted to be a little cocky, and I put the book down. And then right in the middle I got stuck, which is one of the worst things you can do. [Acosta] told me, 'Pick your book up; take a breath; do it again.' So I did what I was told, and I went at it, and I completed it. And then soon as I got home I put the book back on my shelf and moved on." But what Acosta saw at the callback was an actor who was open to taking adjustment and direction, and the director offered him the part.
Ponce, who started acting in commercials as a child in Ohio, moved to L.A. two years ago to pursue acting. Since arriving, he has kept busy, joining the Lonny Chapman Theatre at the Group Rep in the NoHo Arts District and paying his actor dues doing background work, student films, and a reenactment show for the Discovery Channel. He has also kept up with his studies, most recently attending classes at Anthony Meindl's Actor Workshop.
Though Ponce enjoys his work with TV and film, his true love is theater. "I'd really like to get my Equity card and do more professional theater—start getting my feet wet with the big leagues and work with people who have more experience than I do," he says. "I guess 'cause it's my background, and I know L.A.'s big on TV and film, but there are opportunities in L.A. for doing good theater." Acosta thinks Ponce has what it takes. "His willingness, his spirit, and his open heart—that goes a long way," he says.
Has Back Stage helped you get cast in the past year? We'd love to tell your story. Be in the weekly column by emailing casting@backstage.com for New York or bswcasting@backstage.com for Los Angeles with "I Got the Part" in the subject line.