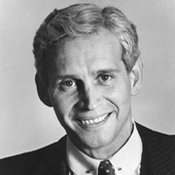 Role: Lady Bracknell
Project: 'The Importance of Being Earnest'
It takes a special kind of man to wear a dress -- and wear it well. But England-born actor Michael Raye is up to the challenge in Artbrawl Theatre Co-op's production of The Importance of Being Earnest. Raye always felt that the role of Lady Bracknell deserved a comedic twist that only a man playing a woman could provide. Yet in Raye's experience, there were very few theatre companies willing to take that chance, until he saw a Feb. 21 casting notice in Back Stage West. "I saw the play advertised, and I thought, 'Well, I'd be good for that play,' " he says. "I saw that they wanted a guy to do Lady Bracknell, and I thought, 'Oh, this is really what I always wanted to do.' "
Then the actor devised a key strategy for getting director Adam Rigg's attention. "I got a monologue from Lady Bracknell because I thought it would give me a little edge," says Raye. According to Rigg, Raye needed that edge, because more than 45 men came to audition for the role. "We were very surprised by the turnout," says Rigg, laughing. "You wouldn't think that there were so many men over 40 interested in playing drag, but there were a bunch."
Raye's preparation and talent won him the role, but Rigg adds that the actor's professionalism and personality have made him the perfect addition to the cast. "Honestly, I couldn't have asked for a nicer person to work with," says Rigg.
Raye has spent more than 30 years as an actor and moved to the States to pursue a film career. "I always wanted to be in the film industry, and I guess the hopes of being a movie star kind of drew me to Los Angeles," Raye says. Although the actor's onscreen career has not developed as he'd hoped, his love of the stage has not diminished. "I spent, like, eight years [here] and just decided, 'No, this is really what I want to do. I want to be an actor, and I don't care if I do it in theatre or whatever.' The dream of being a movie star -- as I've gotten older -- is not as important to me. I just want to act."
The Importance of Being Earnest will run April 24-May 18 at the Complex in Los Angeles. www.artbrawl.org.
Has Back Stage West helped you get cast in the past year? We'd love to tell your story. Be in the weekly column by calling (323) 525-2358 or emailing bswcasting@backstage.com with "I Got the Part" in the subject line.