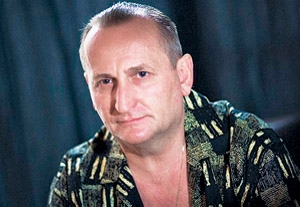 As a rule, actors shouldn't fear playing unlikable characters, as Nick Raio has discovered. "Taught to Hate" is a short film based in part on real stories of racially motivated crimes against immigrants in Suffolk County, N.Y. In it, Raio plays a man who shares his racism with his nephew.
"A lot of my stuff has been either comedy, a gangster, or a cop," he says. "It was a great role for me, and I like the fact that I was doing something different and that there was a message attached to this film."
The casting notice, which ran in the Aug. 6 issue of Back Stage, called for a Caucasian male, 45–55, and Raio fit the description. At the audition, he read from sides and impressed director James Garcia-Sotomayor, who says he knew Raio was right to play Uncle Ethan "even though there were a lot of other great actors." Crew members agreed. "I think it's very important to get input from other people you trust," says Garcia-Sotomayor.
Raio has played a tough guy on the first season of "The Sopranos," a mob boss on an episode of "America's Most Wanted," and Guile, a recurring comic superhero type on the comedy-drama "Street Fighter: The Later Years." He has also done many commercials. So, he says, Uncle Ethan is taking him in a new direction.
"James showed us some of the things he wanted to do, how he wanted certain shots to look, emulating a scene similar to 'The Searchers,' " notes the actor. "We were also discussing movies like 'The Birth of a Nation' and the effect it has on people's attitudes. He wanted to give immigrants a face, because that's where the problems are when people dehumanize each other."
Raio is keeping busy with several new projects, including "Fake," a movie with producer Ken Del Vecchio. And Garcia-Sotomayor will be entering "Taught to Hate" in the Academy Awards' short-film competition. For more on Raio, visit www.nickraio.com. For more on the film, go to www.taughttohate.com.   
Has Back Stage helped you get cast in the past year? We'd love to tell your story. Be in the weekly column by emailing casting@backstage.com for New York or bswcasting@backstage.com for Los Angeles with "I Got the Part" in the subject line.