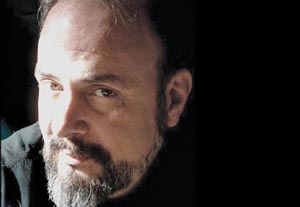 Phil Cutrone has learned a few things about auditioning: Be nice. Be humble. If the casting people are unpleasant, leave. These rules apply especially to the open call, an audition situation many actors dread. Cutrone had heard horror stories from friends about waiting for hours in lines around the block.
Still, the nonunion actor, a teacher by day who took up community theater about nine years ago, was drawn to the casting notice for "Apartment 3A" in Back Stage in fall 2007, partly by the play's author—Jeff Daniels—but mainly by the character of Dal, the practical codger landlord. Cutrone decided to brave it—his first open call in New York City.
Sign-in began at 5 p.m. When Cutrone arrived a little early, he was relieved to see no one waiting outside. He was buzzed into the building and slowly descended two flights of stairs, gingerly, with a cane, as he suffers a chronic back problem. "As I approached the door at the bottom of the stairs, I heard what sounded like a school cafeteria midday," Cutrone recalls. Then he saw the 100 or so actors being corralled and was told his audition slot would be 9:15. It was 5:04, and Cutrone seriously considered leaving. A call to his wife calmed him down. Reading the script helped him stick it out—more than four long hours, for a one-minute monologue.
Even after the wait, Cutrone impressed director Owen Smith with his positive attitude and likability as soon as he walked in the room. "So many people walk into an audition studio already defeated in their own minds," Smith says. "Not Phil. He was confident without being cocky." Smith often deals with actors at open calls; he sees how they compare themselves to everyone else in the room. "Who is to say you aren't what the casting team is looking for?" asks the director. "Auditions are about being right for a role. Best you can do is just worry about yourself and relax." Smith subsequently cast Cutrone in the Clockwork Theatre's most recent world-premiere production, "Underground."
So it seems the rules are working out rather well for Cutrone. One final lesson: Rejections are hard, but a cookie or tequila usually helps.
Has Back Stage helped you get cast in the past year? We'd love to tell your story. Be in the weekly column by emailing casting@backstage.com for New York or bswcasting@backstage.com for Los Angeles with "I Got the Part" in the subject line.