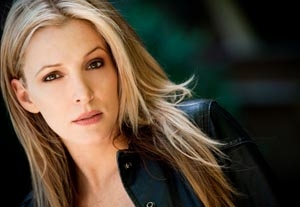 The nonunion short film '
Two Wasted Lives
' debuted at the Cannes Film Festival in spring 2011. Envisioned as a prestige piece by the project's U.K.-born director, John Kennedy, it all started with a script that delved deeply into angst-ridden maternal bonds. Though the character arcs and intense drama were purposefully crafted, translating what was on paper into a winning short film required precise casting.
"I auditioned 75 actresses through Back Stage for the part of Monica," states Kennedy. One who stood out was Alabama-born
Ree Merrill
, who received an invitation to discuss the part over coffee. "She completely understood my vision," says Kennedy. "I knew her talent and kind nature would be a pleasure to work with. We had a cold read, and I knew she was Monica."
Merrill attributes being able to deliver a convincing performance at the cold read to her years of advanced Meisner training. The actor, a member of the American Federation of Television and Radio Artists, studied the Meisner technique throughout the South before relocating to NYC, where she trained with
Larry Silverberg
and
Suzanne Shepherd
. "We met, and I read for the role," she recalls. "We did a couple of read-throughs of a few scenes that he had chosen. He then directed me a bit, and we read again." The character's drama stems from working two jobs and having to leave her daughter alone most of the time. "I could just imagine the guilt, regret, heartbreak, anger...so many emotions tied to this film," says Merrill. Her summation of the brief audition is simple: "Meisner is about living truthfully in the moment."
The film's entry into the Cannes Film Festival is seen as validation of all the detailed work put into the project. It also has opened doors for those involved. Kennedy reports, "Accreditation from Cannes is also appealing to investors, who we are in talks with for our first feature film next year."
As for her role in the project, Merrill reflects on the effort put into developing her character. "I put a lot of work into the relationships of Monica. I wrote a notebook full of history and circumstances, 99 percent of which were not in the script. She had made choices in her life, and I had to figure out why and have it make sense to me…. It was a long process getting into the character, and sometimes I still feel her."
Merrill is represented by Erica Moran at
Avalon Artists Group
.

Has Back Stage helped you get cast in the past year? We'd love to tell your story. Be in the weekly column by emailing casting@backstage.com for New York or bswcasting@backstage.com for Los Angeles with "I Got the Part" in the subject line.