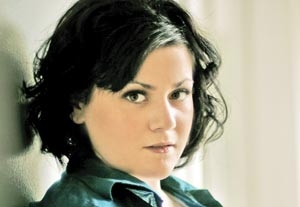 How does a job with a major retailer lead to an acting gig in Los Angeles? Well, it doesn't, not directly. But for Stacy Citron, getting that retailer to transfer her from Seattle to L.A. was the first step. The second was subscribing to Back Stage and literally tap-dancing her way to the role of Julia Thomas III in "Aunt Fondeen and the Lost Dutchman Goldmine," an original children's show for the Culver City Public Theatre. Julia  needs money to save the family ice-cream parlor and open a nail-and-hair salon, so she and her sister set off in search of a gold mine.
A theater major from Western Washington University, Citron took the retail job to work off her school loans, but she always knew she needed to be in L.A. to pursue her dream. The opportunity presented itself when an L.A. performance of Charles S. Dutton's "From Yale to Jail," a benefit for the Actors Hall of Fame Foundation, of which her father is founder and president, needed volunteers.
"He needed volunteers and I needed a way to get down to California," Citron says, "so I told my work that I needed to be in California, and they transferred me—and my life in Los Angeles began." She submitted herself for "Aunt Fondeen" through BackStage.com, and her initial audition and callback were for the theater's mainstage production.
"The audition was very interesting," Citron recalls. "They grilled me for a couple of minutes and had me do my monologue." Afterward, one of the directors, Sharon Savene, asked if Citron would be interested in a children's show; Citron said yes and was asked to read new material.
"She had a lot of energy, and I could tell she was a very good actress," says Savene. "She wasn't nervous in the room. She just kind of came in, knew what she had to offer, and gave it to us."
At the callback, the director asked Citron if she knew how to tap-dance. Savene confesses that she recently taught herself via YouTube and wanted to see Citron's time step. "I totally put her on the spot," the director says. "So in the middle of the callback, she throws on her tap shoes and starts tapping. It was really a lot of fun, and from that moment I really wanted to cast her." Citron had heard she might be asked to dance at the callback, so she came prepared.
"The rehearsals have been great," the actor says. "I'm outside doing theater, so I really can't complain." But she admits to having to "bulk up on my SPF" to protect her Seattle skin from the L.A. sun.
"Stacy has been a great sport," says Savene. "I would try to find a part for her in any project that I was doing. I feel lucky to have found her."
Citron is repped commercially by the Brogan Agency and is
currently seeking theatrical representation. For more on her, visit www.stacycitron.com. "Aunt Fondeen and the Lost Dutchman Goldmine" runs Saturdays and Sundays at noon, July 19–Aug. 23, at the Dr. Paul Carlson Memorial Park in Culver City, Calif.
Has Back Stage helped you get cast in the past year
?
We'd love to tell your story. Be in the weekly column by emailing
casting
@
backstage
.
com for New York or bswcasting
@
backstage
.
com
for Los Angeles with
"I Got the Part"
in the subject line
.