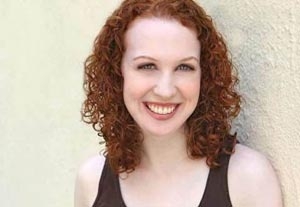 A combination of ability, preparedness, experience, and professionalism helped Stephanie Bashall land the role of the Cheshire Cat in Firecat Productions' Off-Off-Broadway staging of "Alice in Wonderland Thru the Looking Glass," a high-energy musical based on the classic children's books by Lewis Carroll. After seeing the casting notice in Back Stage, Bashall submitted her headshot and résumé and was contacted for an audition requiring her to dance, sing, and act.
"We went through a pretty Fosse-style jazz number, and after performing that we learned a ballet number," Bashall recalls. "Then three of us were left on stage, and one after the other we did 20 seconds of our monologue and 16 bars sung a cappella. I've always felt stronger as an actor, so when I performed my monologue I was relaxed and able to focus on my character. As for the song, I made sure I filled the entire theater to show off the power of my voice and that I could hold a note."
Bashall's extensive background as a dancer helped her develop the physicality of the role. "It's been different from other shows, since I'm playing a cat and have to incorporate the animalistic side while conveying my character," she says. "The directors have had me use a lot of my movement and dance experience to bring the character alive. This is the first time that I've had the privilege of using dance first and foremost."
Currently studying film and television at the Stella Adler Studio of Acting in New York, Bashall graduated from Montclair State University in 2005 with a bachelor's degree in theater studies and a minor in musical theater. She worked as a stage manager for various theater productions in New York before finally switching careers. "I realized that my true passion was acting," she says. "I made a career change and pursued acting and ended up working at the BroadHollow Theatre in Long Island for close to two years. I've also worked on independent films, student films, and TV, the most recent [being] '30 Rock' and the upcoming HBO show 'Boardwalk Empire.' "
According to co-director Denise Devin, what set Bashall apart was not only her talent and ability as a performer but also her positive and professional attitude. "She was prepared and she was willing," Devin says. "Yes, she had a dance background, she can also sing great, but she was also just prepared and willing and eager and enthusiastic. And she did it all with a smile."
The loving support of her family keeps Bashall enthusiastic about pursuing her career, which she hopes to direct toward more film and television projects. "My ultimate goal is just to work," she says. "I've never needed to be famous. I only want to make a living off of the one passion that I can't live without."

Has Back Stage helped you get cast in the past year? We'd love to tell your story. Be in the weekly column by emailing casting@backstage.com for New York or bswcasting@backstage.com for Los Angeles with "I Got the Part" in the subject line.