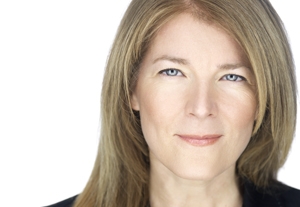 For Tina Alexis Allen, the road to "In Masks Outrageous and Austere" was long and winding, and it really paid to keep her eyes on Back Stage.
Allen first auditioned for Tennessee Williams' final full-length play three years ago, when an acting coach who was one of the original producers on the project recommended her. "I had heard that they were in development on it, so I got an audition and then was told I had a callback," she says. But the production was delayed, and she moved on to other projects. Then this February, she came across a casting notice for "Masks" in Back Stage. "It resurfaced, so of course I reached out to make sure my callback was still valid after three years," she laughs.
At that point they were seeking understudies. Shirley Knight and Alison Fraser had already been cast, and Allen was brought in to read for a different role. "I was quite surprised that it was for a new character, not the one I'd auditioned for three years ago," she says. "The Matron was described as 'opera-singing,' and well, I'm not an opera singer, so there were qualities that frankly, I wasn't as sure were as good a fit."
But Allen did her preparation. "Two days before I was to go in, I got my sides," she says. "It was a huge chunk of the script, 20 or 30 pages. But I just immersed myself 1,000 percent for those two days. And she is very much a character, so I found my hook for her and just worked every waking hour for those two days, so by the time I went in, I really felt quite confident." She was eventually cast as understudy for the Matron and two other roles.
She auditioned for casting director Billy Hopkins and director David Schweizer.
"We liked Tina right away," Hopkins says. "We needed someone strong enough that we'd feel comfortable could cover three parts, and Tina could certainly do it. She's a strong actress, and I'd seen her work, so she stayed in our memory and we ended up casting her. She made good, strong choices, which is always important in an audition. If you don't make any choices, it's just blah."
Allen began her acting career late; she earned her MBA in marketing and came to New York from her hometown of Chevy Chase, Md., to work in fashion. She made a good living: "I was very successful at a young age, and like a lot of people, I woke up one day and said, 'OK, I have all this stuff -- now what?' "
She took a year off and lived off investments, and then one day it hit her "like a light bulb. I asked myself, 'What would I do if I could be anything?' and 'An actor' popped out of my mouth. And I was like 'What? Who said that?' "
She began studying with respected teachers Susan Batson and Sandra Seacat. Allen, who is a member of SAG-AFTRA and Equity, doesn't regret her early years. "I didn't start until I was 29," she says. "So obviously I missed my ingénue days, but I wouldn't change a thing."
Allen feels she is getting priceless on-the-job training working alongside Shirley Knight, a longtime collaborator of Tennessee Williams. "Each and every time I show up at the theater and watch her work, I feel like I go to a master class," Allen says. "I've never understudied before, but being able to watch Shirley work is such a gift. She really does the work. She's meticulous and really a pro."
The show runs at the Culture Project through May 26; Allen will go on May 19 and 20.
Has Back Stage helped you get cast in the past year?
We'd love to tell your story. Be in the weekly column by emailing casting@backstage.com for New York or bswcasting@backstage.com for Los Angeles with "I Got the Part" in the subject line.