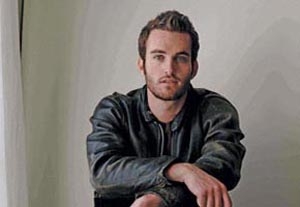 As soon as he was called in to read for the role of Simey in John B. Keane's
The Year of the Hiker
last fall at Theatre Banshee in Burbank, Calif., a part he'd submitted for after seeing the casting notice on BackStage.com, Zack Gold got right to work. "They asked me to prepare a three-to-five-minute contemporary monologue in an Irish accent, because it's an Irish show," he says. But instead of learning something new, Gold took a monologue he'd already been working on, went back through his old notes on the Irish accent from his dialect classes at U.C. Santa Barbara, where he earned a BFA in theatre, and incorporated the accent into his monologue.
Producer Leslie Baldwin and producer-director Sean Branney, who received hundreds of submissions for the role, were impressed enough to call him back. And that's when they knew they'd found their actor. "He read quite well with all of his pairings in a few different scenes," says Baldwin. "He proved adept at making adjustments on the fly. He made big, bold choices and displayed detailed nuance as well, presaging the wide character arc he found in performance, and he demonstrated that he had a good ear for a west coast Irish dialect. Add to this his warm, gregarious, easy nature, and the decision was easy."

"It was wonderful," Gold says of his experience with the company. "I was able to work with some incredibly talented actors. The cast revolves around a mother and a father and an aunt, so I was able to work with much older actors who've been doing theatre and working in Los Angeles for years and years. Being able to work with such high-caliber performers helped me grow a lot as an actor."

Gold approaches his career as seriously as he approached this role. "My ultimate goal is to make a career for myself in L.A. doing really fine-quality work in film and television, and of course theatre as well," he says. "That's a great passion of mine, but I think there's less of a career to be made as a theatre actor in Los Angeles. But it's a really beautiful, true form of acting, and it enables you to discover things that sometimes you can't in the film medium. So I know that doing theatre will always be a part of my career, and I hope to become a full-time professional at some point in film and television."

Eager to work with Theatre Banshee again, Gold has accepted its invitation to join the company. "Zack was the perfect mix of a diligent, committed, professional actor who was also a lot of fun to be around," Baldwin says. "He was fantastic onstage and backstage." Gold can be contacted through his manager, Wendi Niad.

Has Back Stage helped you get cast in the past year? We'd love to tell your story. Be in the weekly column by emailing casting@backstage.com for New York or bswcasting@backstage.com for Los Angeles with "I Got the Part" in the subject line.