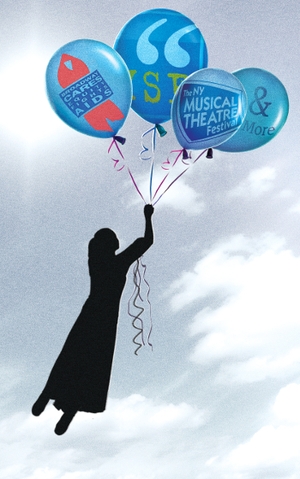 Winter weather may be raging around most of the country, but it's never too early to start thinking about your summer plans—especially since summer is a great time to add people to your growing network. Sure, you could spend those sunny, warm months doing workshops or performing outdoors (or just picnicking), but volunteering could prove a valuable resource post–Labor Day. By putting your skills to good use in a community that always needs extra help, you can simultaneously expand your invaluable contact pool.
"[Volunteering] is the opportunity to give back doing what you're trained to do; there's something fulfilling about that," said Young Storytellers Foundation Executive Director Bill Thompson. "For creative types, those opportunities are less readily available."
YSF is an organization dedicated to providing that opportunity. For an hour a week over the course of nine weeks, students at schools in New York City or Los Angeles with little to no arts funding are provided the chance to write an original script and given advice on writing compelling narratives, while mentors receive an introduction to industry professionals.
"I have to admit, the reason I joined YSF was self-serving," said actor and mentor Feikamoh Massaquoi. "I needed to start to network, and I wanted to start doing theater to get some practice onstage. [At YSF] I got to work with production staff members from shows like 'Betrayal,' 'CSI: NY,' and 'Lie To Me,' and I was cast in a competition performance at Theatre Asylum that I heard about from a YSF member."
Networking was why Massaquoi joined, but the reason he stayed? Kids are awesome; they let your imagination run wild.
However, if kids aren't your thing but you're wildly good at getting people to donate to worthy causes, Broadway Cares/Equity Fights AIDS offers that opportunity. The nonprofit organization raises funds for those with AIDS and other illnesses through live performances, the Bucket Brigade (where volunteers collect donations from audience members post-show at Broadway theaters), and the Broadway Flea Market, all of which need volunteers. Other Broadway Cares/Equity Fights AIDS volunteer positions are available in Broadway Cares' office, where last year the foundation tallied $4.3 million in donations—something only made possible with the help of volunteers.
"For a lot of folks or students who have just moved to town, volunteering is a great way to step into the community and get to know people," said Executive Director Tom Viola. "We have employees on staff here who we first met as volunteers."
Aside from the obvious thrill of philanthropy, perks include two tickets for the annual Easter Bonnet Competition, a spectacular performance where Broadway costume designers create original Easter bonnets.
But if you'd rather witness the creation of extravagant hats than cheer on the final product, the annual New York Musical Theatre Festival might be a better fit; with 30 new musicals produced each summer, volunteers are necessary.
"[NYMF] gives you an easy way to get a good sense of the landscape of creating musical theater in the city," said Matt Britten, marketing manager at NYMF. "If you're a working actor, you can garner some information on how to better market yourself or what the trends are in new shows coming up through the pipeline, to network with other actors, to network with directors, and just to have a sense of what's out there."
To get that sense and more, don't stop at these organizations; there are dozens more in need of actors with big skills and bigger hearts. Do your homework, find one that works best for you, and spend your summer giving back rather than binge-watching the second season of "Orange Is the New Black." (Though no one is saying you can't do both.)