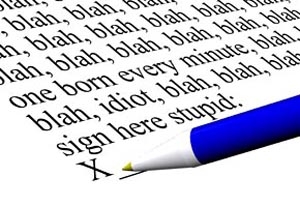 It's 2010 and the theater gods have blessed you with your first out-of-town gig at a regional theater operating under Actors' Equity Association's League of Resident Theatres (LORT) contract. Just what can you look forward to?
Pre-Travel Prep
Though every rehearsal period is marvelously different, there are negotiated certainties. For instance, Equity gives you the option to ship 400 pounds of stuff to and from the theater, so you don't have to lug it on the plane and pay those luggage fines. Call your new employer's company manager and find out where and to whom it should be addressed and what method of shipment you should use. Get the mailing address of the theater so you can properly reroute your bills and other personal mail. Alert your post office before you leave. As for schlepping yourself to and from the airport, you are entitled to $40 each way.
On the Travel Day
Your travel ticket (or its cash equivalent) should be sent three days prior to your first day of rehearsal. If you don't get it, check with your agent or call the ever-useful company manager. Usually someone on staff will meet you when you arrive at the terminal, or you will be sent instructions on getting to your new digs. The theater has the option of putting you in a hotel, a motel, or a residential apartment. But all housing, including utilities, must be paid for by the theater, and you must know prior to leaving home whether you will have to share a bathroom. Find out ahead of time whether your accommodations allow pets and/or smoking. You have some choice in these matters.
At the New Lodging
You should find plates, pots, an oven, a refrigerator, salt and pepper, silverware, a television, cooking utensils, an iron, a can opener, coffee, linens and towels, bedding, and hopefully an Internet connection. Most of your work calls will be sent via email. If there is no Internet access, the company will make best efforts to provide it at the theater. There will be a free room phone available for local calls. For everything else, bring your cell phone and/or laptop. All housing must have cooling and heating systems, but you might want to bring your own humidifier if you tend to have throat problems. It won't be the Taj Mahal.
Getting Around
The company manager will leave important local information in your room: routes to the theater, the nearest grocery store, movie theaters, and hospitals. If you don't have a car, you should prearrange for a staff person to take you to the grocery to buy necessities like milk, bread, and chocolate. Friends of mine always pack things that normally aren't provided: a vegetable peeler, herbs for cooking, extra toilet paper, face and body soap, a water purifier. If you can't live without something, bring it or ship it. May I suggest shipping your bedroom pillow? If you are without a car, housed more than half a mile from the theater, and there is no convenient public transit, the company must provide round-trip transportation for all workdays. Also, it must provide someone to drive you weekly to a grocery, laundry, or drugstore.
The First Day of Rehearsal
On day one, you will probably be given contracts to sign plus other paperwork. You'll need to provide a decent headshot for the program. The creators and/or designers will share with everyone either the music or the set design or the costume renderings or the director's take on the project. While things are still fluid and changes can be made, it behooves you to ask as many questions as come to mind. I also recommend taking notes on everybody's name and appearance to prevent any embarrassment later. The stage manager will hand out scripts, and the company will most assuredly read the play aloud. The staff may stay to listen. A polished performance is not required. If you are Equity, you and your fellow union members will be asked to meet privately (sans management and the director) to elect an Equity deputy for principals and possibly a chorus deputy if the show is a musical. You may even vote to change the length of meal breaks. Don't walk out of the room.
Pay Day
You're always paid on Thursday afternoons. Since you will start work on an earlier day, you should bring extra folding money. Learn where a branch of your bank is, or where the theater's bank is, so you can cash your check ASAP. Under the LORT contract, whether you are a full Equity member or an Equity Membership Candidate, you will find that your Equity working dues are automatically deducted from your check. Remember, they are tax-deductible, as is your agent's commission. Paying commissions is your responsibility, not the theater's. I recommend mailing a commission check twice monthly, so you're not stuck with a balloon payment at the end of the run. Keep all your receipts; everything is tax-deductible.