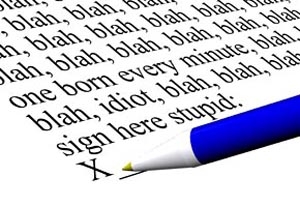 Everyone knows saving for retirement is important. But often in the hustle and bustle of our day-to-day responsibilities, this important task is overlooked. Fortunately, Actors' Equity Association has established a 401(k) plan to help its members prepare for their golden years. Let's take a look at the basics of this plan.
What is a 401(k)?
A 401(k) plan allows you to contribute a certain portion of your salary in a tax-advantaged manner to an account for your retirement. Once the funds are in your 401(k), you are able to invest them in a range of preset investment opportunities. Certain employers are obligated to make a contribution to your 401(k). When you retire, you are able to withdraw money from your 401(k). Hopefully, by that time your retirement account has grown and can help you enjoy your golden years in comfort.
Am I eligible to participate in Equity's 401(k) plan?

Your eligibility will vary depending on your employer. Call the Equity-League Pension, Health, and 401(k) Trust Funds at (800) 344-5220 to determine your eligibility and to enroll in the plan. Employers such as Disney Theatrical Productions and Live Nation are required to contribute to your 401(k) plan.
How much must an employer contribute?
Covered employers must contribute 3 percent of your income, up to a maximum of $225 per week. This is based on a maximum weekly salary of $7,500. That figure may seem underwhelming, but it can add up over time. And how often do you have an opportunity to snatch free money from these corporate behemoths?
How much can I contribute to the plan?
You are allowed to contribute up to 85 percent of your salary to your 401(k) retirement account. However, the maximum yearly amount you can contribute for 2010 is $16,500. If you are 50 or older, the maximum is increased by $5,500, for a total of $22,000. These contributions are tax-advantaged because you are able to make them before Uncle Sam has a chance to get his grubby hands on your hard-earned dough! This is a big help in building your retirement account.
What can I invest in once my money is in the 401(k)?
The plan allows you to allocate the money in your 401(k) among a wide array of mutual-fund investments, including a guaranteed interest fund, a Euro-Pacific growth fund, an indexed equity fund, a small-cap value fund, an aggressive growth fund, a large-cap value fund, and a government money-market fund, among others. As we have seen during our current economic roller coaster, investment has serious risks that you must consider when choosing where to place your precious retirement funds. Be sure to consult with a trusted economic adviser before making your choices.
How do I get access to the funds in my 401(k)?
You can begin to withdraw from your 401(k) at age 59-1/2. Those funds are subject to income tax. If you withdraw the funds before that age, you are subject to a penalty excise tax on early distribution. However, the plan allows for tapping some of the funds before you reach 59-1/2 for various "hardship" situations, such as to pay certain medical expenses, to pay certain education expenses, or to prevent foreclosure.
Thinking ahead is key to planning for your retirement. The Equity-League 401(k) is a great way to help provide for your golden years. What are you waiting for? Call Equity and take advantage of it!
Claire Fong contributed to this article.