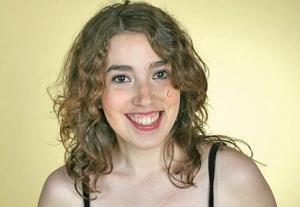 We've all encountered those overly cerebral, mechanical actors—the ones so busy measuring beats and sorting objectives and obstacles that they don't really hear their scene partners' lines. Whatever the role, these actors do it by the book.
But the "book" is more than just proverbial. It's constantly being written and rewritten, with publishers releasing a steady stream of new tomes on the craft and business of acting each year.
We spoke with actors, coaches, and teachers to find out which titles are essential. They all agreed that although you can't master the art of acting by only following an instruction manual—like those misguided robotic actors—it's nonetheless beneficial to own at least a library shelf or two of books devoted to your profession.
Rocking the Classics
Unsurprisingly, among the titles most often mentioned by Back Stage's respondents were such venerable texts as "Sanford Meisner on Acting" (1987), Stella Adler's "The Technique of Acting" (1988) and "The Art of Acting" (2000), Uta Hagen's "Respect for Acting" (1973), and, above all, Konstantin Stanislavsky's "An Actor Prepares" (1936).
"All of our modern acting, especially in America, comes from Russia, basically," says actor Alex Weider, who is finishing a master's program in educational theater at City College in New York and has recently been teaching acting in middle schools and high schools in the city. "It goes back, in a sense, to Stanislavsky. And then it was built on by these other teachers."
Weider was given a copy of "An Actor Prepares" as a Hanukkah gift when he was a teenager. It's significant, he says, that the book has retained a prominent place on his shelf for more than two decades. But he adds, "How many people, when they talk about these books, really remember passages from them?" From "An Actor Prepares," Weider recalls specific elements dealing with training the imagination, along with an exercise he tried as a youngster in which every moment of the actor's day is recalled in detail. He cannot, however, quote from the book "chapter and verse," he says.
One drawback to certain classic texts, Weider suggests, is that they are in need of more-contemporary-sounding translations and other editorial adjustments. More useful to him in the classroom than the sometimes antiquated-sounding "An Actor Prepares" is Charles Waxberg's "The Actor's Script: Script Analysis for Performers" (1998). "If you were somebody coming to acting," Weider says, "and really wanted to know how to use your script to help you in your…role, I think this would be a good place to start." He notes that Waxberg is an adherent of Adler and that sometimes the disciples of the great acting teachers do a better job than the teachers themselves in outlining a particular approach.
A classic text can be hampered by its being frozen in the moment of publication. Edward Morehouse, a longtime instructor at New York's HB Studio, knew Hagen when she wrote "Respect for Acting" and its follow-up, "A Challenge for the Actor" (1991). "She said that she was disappointed in her first book," he says. "She felt that she was not as clear as she could have been. So she started all over again." Morehouse acknowledges that the second book is a bit more difficult for students than the first, but he claims it's more comprehensive and generally better.
Tim Craig, an acting teacher in Los Angeles who studied with Adler and headed the voice and speech program at her conservatory for seven years, finds "The Technique of Acting" to be a useful documentation of her early approach to and expansion of Stanislavsky's teachings. But as an instructor, he augments Adler's ideas with Soviet research on acting made available after her death—information that "turns out to be more specific than the vocabulary Stella had available to her at the time," he says.
Pragmatists and Idealists
Generally speaking, books on acting take one of two tacks. They either expound on the art and technique or they take a more practical approach to the everyday challenges of acting.
One of the more pragmatic books mentioned repeatedly is Michael Shurtleff's "Audition"(1978). "This book is a bible on how to succeed," says Glenn Alterman, an acting coach and career consultant who has written many profession-oriented books, including "Glenn Alterman's Secrets to Successful Cold Readings" (2007). Shurtleff "gives you a method to break down the audition material in a concise and practical way," says Alterman. Actor Jameelah Nuriddin agrees: "It literally, step by step, tells an actor what specific things to do and [what] questions to answer before an audition. It easily applies to scene work and any work for the stage or screen."
Coach, teacher, and director Deryn Warren adds that some actors even carry "Audition" with them to casting calls, "because of the famous guideposts, which are a checklist of everything an actor should put into every performance." Warren built upon Shurtleff's work for her own recent book, "How to Make Your Audience Fall in Love With You" (2009), for which Shurtleff provided one chapter.
Chicago actor and grad student Chris Boykin says "Audition" is one of his top five acting-related books. But he finds "Sanford Meisner on Acting" most useful in providing specific, practical, day-to-day tips: "The advice that he gives about working moment to moment, listening, not doing anything until something makes you do it—the 'pinch' and the 'ouch'—and emotional preparation is priceless."
Perry Smith, an actor who says she's "going on my sixth year in L.A.," values a third type of book: those that help her navigate the professional terrain in that city. They include Judy Kerr's "Acting Is Everything: An Actor's Guidebook for a Successful Career in Los Angeles" (1981, but regularly updated). "I felt so lost when I got to L.A.," Smith says. "I remember reading her book and finding simple answers on networking, headshots, etc."
While Don K. Williams, associate head of acting at the Stella Adler Studio of Acting NYC, understands the appeal of "how to make it" books, he also appreciates those that are more concerned with what Stanislavsky called "the art in oneself." "I would love to see more contemporary books out there praising the pursuit of the craft of acting and…acting for the art's sake," Williams says. "I know it's idealistic, but it sometimes feels that we are getting lost in a world where the commerce of acting is far outweighing the craft of acting, where success and talent are defined by jobs booked and national spots airing."
One book that he finds "oddly" valuable for actors is Harold Clurman's "On Directing" (1972), which "emphasizes that while a great deal of the actor's work is the actor's relationship to the text, another major part is interpretation of a director's needs and vision," Williams says. "Also, there's a very lucid explanation of the importance of super- and scene objectives in relation to the bigger idea, or spine, of the play."
General Reading
Some books prove useful when tackling specific roles or genres. Mariana Vily, a Back Stage reader from Buenos Aires, Argentina, turned to Peter Brook's classic "The Empty Space" (1968) when she landed the role of Isabella in Shakespeare's "Measure for Measure." "Brook wrote many wonderful books," she says, "but this one is my favorite so far, because of its clarity and thoroughness, and for the impassioned manner in which he explains every discovery, and his enormous love for the theater." Vily also finds Jan Kott's essay collection "Shakespeare Our Contemporary" (1964) to be "eminently practical" for actors performing Shakespeare.
Students sometimes discover that books not written specifically with actors in mind can be as useful, if not more useful, than actor-geared texts. Books on personal creativity, comparative mythology, psychology, sociology, and anthropology can augment one's understanding of human behavior—knowledge that's obviously central to any actor's artistry.
For Smith, spiritual writer Eckhart Tolle's "A New Earth" (2005) "seemed to address what I was feeling: a lot of free-floating anxiety, fear, and ego that is prevalent in L.A." Tolle's study helped her learn what makes her ego "pop up" and "how to handle it so it doesn't make me a difficult actor to work with."
Mythologist Joseph Campbell has inspired Boykin. "The Hero With a Thousand Faces" (1949) was required reading in an acting class that Boykin took at Chicago's Theatre School. "From cover to cover, it is jam-packed with wisdom…based in storytelling and imagination," Boykin says. Campbell "talks of guardians and gatekeepers, the hero/heroine 'refusing the call'—so many things that can help any actor understand their role in a story."
Craig urges his students to read "What Do You Say After You Say Hello?" (1975) by Eric Berne, known as the father of transactional analysis. Craig says Berne's emphasis on "life scripting"—on "observing what people do in their lives and trying to make them aware of what they do"—is highly compatible with Adler's approach to acting. "For me, this is what acting is all about: observing life, learning from life, and then communicating what we've learned about life back to an audience."
Another book that Craig recommends for actors playing certain roles is Elizabeth Kübler-Ross' "On Death and Dying" (1970), which he finds "indispensable" in his on-camera cold-reading class for a scene about a medical intern hiding the diagnosis of a fatal disease. "In fact," he says, "the five stages Kübler-Ross describes are useful for any number of medical, detective, or soap shows."
Weider is especially fond of "Body Learning," Michael Gelb's 1981 book on the Alexander technique, a discipline stressing bodily awareness and coordination.
Perhaps the most unexpected title mentioned by anyone was Roget's Thesaurus, which is on Williams' list of acting-library essentials. Yet its inclusion makes sense, considering that actors regularly select verbs to name particular actions for a scene. "Expanding the emotional and physical vocabulary of actions is a big thing in my classes," Williams says. "The thesaurus is a great tool in getting down to the specifics of what is being played."
Mixing Messages
What happens when the books on an actor's shelf contradict one another, potentially inducing confusion and frustration? Adler, Meisner, Hagen, Lee Strasberg, and other great acting teachers agreed on some points but famously disagreed—sometimes vehemently—on others.
Morehouse will steer students away from certain books in the early days of training, especially books that put too great an emphasis on the emotional lives of actors—something he doesn't stress. "At a later date," he says, "if they have developed and understand preliminaries, then we can go into something a little heavier."
Understandably, students welcome the irreverence of books that throw off the seemingly heavy Stanislavskian yoke of tradition and instead encourage unselfconsciousness and ease of playing. Alterman particularly admires Harold Guskin's "How to Stop Acting" (2003). "It wasn't until I studied with Guskin that I realized how natural acting could be, how effortless," he says. "His book throws away a lot of the myths [about] acting and gets right to the core."
Weider includes David Mamet's controversial "True and False: Heresy and Common Sense for the Actor" (1997) among his favorite acting books, along with "An Actor Prepares" and "Respect for Acting." Weider, certainly, has amassed the knowledge and developed the critical-thinking skills needed to adequately sort out the merits and disadvantages of conflicting approaches. "It helped for me to read [Mamet]," he says, "and break down some of these holy grails or some of these cults." He adds, "I enjoy Mamet's writing, just because he cuts to the point. At the same time, I'm critical of Mamet. Or I watch certain actors who profess [to follow] his system and find faults in that. So, nothing's perfect. Nobody's perfect."
For Weider, the value of any book on acting depends on what you bring to the reading, on how the information is absorbed. "To get all educational," he says, "it's called metacognition: How are you doing the activity and how are you thinking about the activity?" Clearly, you can better absorb the material in any acting book—and gauge its effectiveness—when you are practicing regularly in the classroom or studio, not just poring over the pages alone in your garret.
For his part, Weider is not ready to discard the teachings of any of the great acting gurus just yet. "I still believe that students should be aware of these texts," he says. "Any person who's going to call themselves an actor needs to know about them."   
"Over the next few months you will hear me say repeatedly that acting is not about you. But right at the start I want you to know that you do matter."

 —Stella Adler
"The Art of Acting"