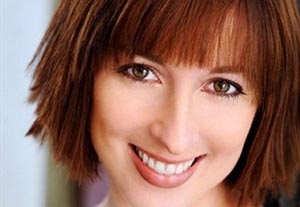 Happy birthday to me. Yes, today is my birthday—a day that most actors try to forget. It's easy to feel your age in Hollywood, a town that tries to convince you that if you haven't "made it by a certain age," you're done.

I once had an agent bring me in for my final interview to be accepted into the agency. After my pre-interview with him, he told me to lie about how old I was. At the time, I was 25, but he said I had the résumé of an 18-year-old. So for a while, I shaved four years off my age. I justified it by saying, "Everyone in L.A. does it." It's what is referred to as "Hollywood years." Like dog years but in reverse. I thought I was done at 26 when I hadn't yet booked a major movie role. Nobody told me that I would actually get my career when I turned 31.

Nobody told me that Annette Bening didn't get her first movie role until she was 30. Phyllis Diller became a comedian at 37. Most club owners told her she was too old to be a success. Glenn Close had a great Broadway career but didn't get a break in the movies until she was 35, which was also the age of the remarkable Colin Firth, whom I love, when producers finally decided to take a chance on him. Famously, Nia Vardalos became a hit at 40 when her one-woman show "My Big Fat Greek Wedding" was turned into the movie that made her a star.

These are all stories that defy the Hollywood belief that you have to turn in your dreams at 30. Keep on truckin', everyone. I'm gonna go blow out my candles.
Vanessa Claire Stewart co-wrote and co-starred in "Louis and Keely: Live at the Sahara" for the Geffen Playhouse. She is a member of Sacred Fools Theater Company, where she penned the acclaimed "Stoneface." She has appeared on "Rules of Engagement," "The Wanda Sykes Show," and "Joan of Arcadia."