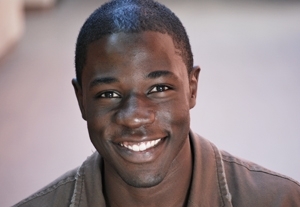 A lot has happened since I last wrote. Shooting of my supporting role in John Sayles' next feature film, "Go for Sisters," has wrapped. I've started rehearsal at the Studio Theatre in Washington, D.C., for a stage adaptation of Ralph Ellison's "Invisible Man," directed by Christopher McElroen and adapted by Oren Jacoby.
I also made the decision to leave my manager of two years. This isn't quite anecdotal material. What I will say is, though it was not an easy decision, I know it was the right one. As I go along my journey as an actor-artist, one thing I gain is clarity. I am far more clear about what I want, who I am, what's important to me, and how I want to conduct business. Out of respect, I won't go into any more detail than that.
Rehearsal has already energized me. I love it when a play is able to teach me more about myself. Among other characters, I'm playing Ras, and while Ellison denied that the character is based on Marcus Garvey, there are many parallels between the two. I knew his ideas were radical and that he had some hand in mobilizing the Black Nationalist movement, but that was the limit of my knowledge. I didn't even know he was Jamaican.
After taking a deeper look, I empathize with Garvey's desire to blow the box open, to refuse to play inside the socially prescribed lines. As a dark-skinned African-American man, I so personally understand the shame he talks about being attached to dark skin. While growing up I was teased about my complexion constantly and only fully embraced myself in the last five years.
So I'm listening to some of his speeches and finding myself inspired by a man who reminds me that I am beautiful and that I come from a wealth of history, a struggle surpassed, and a strength that should be borne with regal bearing. That a play could spur all of this is nothing short of beautiful. It's a reminder that art can and does enrich people's lives. It is important, and what we do is important.