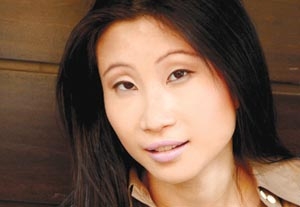 Judy Chen, New York City
In February, I came across a casting call in Back Stage for one of the most reputable theaters in New York, where the character was practically written about me, if not for me. I was a perfect match in every sense of the term.
On the day of the casting call, I missed the audition due to a stalled subway train. I was devastated but decided to directly send the theater my headshot and résumé with a cover letter explaining the situation, not knowing if it would get tossed in the trash. A week later, I was notified to come in to pre-read for the main casting director in two days, and I was even given the sides to prepare, which I would not have had if I made the previous audition. I was beyond ecstatic. Things work out in strange ways.
I was thrilled with my performance at the audition and would not have made any choices differently. Thus came the hard part of waiting. Two weeks later, I followed up with the casting director and was told that the role had indeed been cast with someone else. This news felt worse than being punched in the stomach. We all get passed up for roles, and it never bothered me before, so how I felt was surprising. It was the first time that I felt a character was such an ideal fit that perhaps the thought of someone "more like me" seemed contradictory and disturbing. Maybe it was because it was the first role I truly wanted, and to be that close and not get selected was upsetting. Or it could possibly mean that if I could not land the role most suitable for me, I doubted all other hope I had in this industry. The culmination of it all gave me a sense of vulnerability and frustration.
Ellen Page told Back Stage in March that when she lost out for the lead in "Juno," it was the first time she had ever cried over not landing a role, because she knew she was the one supposed to do it. I could now empathize. Jennifer Lawrence recalled being so obsessed with a part that she had a feeling of protectiveness over the character, and she worried that if someone else were to be cast, the role would be misrepresented.
I wonder who was ultimately cast in the role I auditioned for. And if my life were a movie, would she play the more glamorous, cooler, more put-together version of me? It's always interesting to see how things unfold and how every moment's significance in our lives only manifests itself after the fact. I started actively auditioning in August and have since been able to work in all types of projects. Therefore, I shouldn't discredit myself to be able to audition in front of the main casting director for such a reputable theater within a year. As my Facebook status stated the day I found out the news: When one door closes, I will climb in through the window.
Jenna Lamia, Los Angeles
My creative energy has been on an unusually low hum this month, like a gas stove forever clicking but unwilling to ignite. My agent was called to jury duty and selected for a murder trial for four weeks, lending new meaning to the refrain "It's dead out there." But I can't really blame his absence. For several days in a row, all I really felt like doing was watching "The Real Housewives" and poking around the back alleys of the Internet. Every morning, it was the same: I would sit down at my computer to write, or crack open a pilot script to read, and soon find myself wandering to the couch and the beckoning remote. These are the pitfalls of working from home, but I am not usually interested in TV at 11 a.m. on a Wednesday. What was wrong with me? After a few days of this, I had lunch with a wise actor friend. She didn't seem nearly as perturbed as I was about my current lack of initiative. "You're refilling the coffers," she said. "Don't fight it."
After a solid year of constant creative output, writing a TV show, rewriting a feature film, acting in a film, and recording audio books on the weekends, I was totally depleted. It's a harsh lesson, but creative energy is not in limitless supply, and sometimes that inner well needs replenishing. So, I indulged the slothful TV-hungry beast that had possessed me. Soon, I expanded beyond reality TV, deep into my long-neglected Netflix queue. Then came the books I had been meaning to read for months. I found myself ravenous for the artistic invention of others, having none of my own. Behind all of this consumption was the hope that it would eventually inspire some work of my own. As Mark Twain said in his autobiography, "There is no such thing as a new idea. It is impossible. We simply take a lot of old ideas and put them into a sort of mental kaleidoscope. We give them a turn and they make new and curious combinations." Maybe this co-opting of creativity is what Julia Cameron has in mind in "The Artist's Way" when she recommends once-weekly artist's dates, where you take yourself to a museum, a movie, or anything creative that interests you, in order to get past a blockage.
Last week, I moved beyond books and television to theater. I watched F. Murray Abraham do the best Shylock in modern history, I saw "God of Carnage" for the second time (it has only gotten better with age), and I was reminded how funny full frontal nudity can be by "Small Engine Repair," produced by L.A.'s Rogue Machine Theatre. Twain was right of course that there are no new ideas, and the truth of that has let me off the hook. The pressure to always be brilliant can stifle creativity at its inception. So for now I'm happy to witness the brilliance of others and to refill my mental kaleidoscope.
Ed Stelz, New York City
Do you ever feel that no matter how hard you try or how persistent you are, things still don't fall into place? That you've tried every way to break into this industry, but instead of warmly accepting you, it chews you up and tosses you right back onto the street? I'm sure a majority of you that have nodded a frustrating "yes," just as I have. But the $1 million question is, what do we do about it once we've reached that point? Mope? Throw a fit of rage? Kick a stuffed panda? Or maybe find that energy to keeping driving forward, even faster and stronger, so you can take Mr. Industry in a headlock and say, "Who's chewing who, huh?"
In five months, I hadn't booked a single gig. When my show ended in March, I was lost; no projects awaited me. I hit a point where my frustration level was through the roof. But this was not the first time I've encountered this. Nor was it the second. In fact, I've faced this problem many times before. And every time I worked and fought harder, focused and learned more, something would materialize. But in this particular month, it was much more than that.
For a year, a very close friend and I have met once a week, every week, to work on upcoming auditions, monologues, pretend cold sides, or to simply chat about the industry. This not only helped us book many gigs, but it also reconnected us with other passionate actor-friends who heard about our group. Recently my old friend Aaron, whom I haven't seen in years, joined us. We chatted one day about our shared passion for starting a production company so we could write, produce, and act in our own work. Then, out of the blue, another friend I hadn't seen in years asked me to help him by acting in a low-budget commercial for a startup company. Nice! He runs a production company that films reality TV, documentaries, commercials, and industrials. On set one day, he mentioned how he craved breaking into the scripted/narrative world—and wanted my help. Add in a random investor friend, an unexpected lawsuit payday, and Arjun Gupta of "Nurse Jackie," and you have the formation of five guys who will suffer living in absolute poverty so they can eventually make an impact in this industry. Our way. And it all fell into place because I wouldn't let my negative emotions get the best of me. On top of all this, I got a call today and booked a recurring role in a pilot. Crazy!
I believe in the idea that if, during the bad times, you focus your energy on being productive—whether it's researching the breaking-out stories of successful actors, adjusting your appearance to better fit your type, or cultivating relationships that will last you years—deserved fortunes will follow. But remember, the results may not be immediate.
Deborah Strang, Los Angeles
Ionesco's "The Chairs" has opened at A Noise Within to much acclaim. A few people leave scratching their heads, but I have no doubt Ionesco would have been very pleased with that. Most audiences laugh raucously and find it quite moving. I wish I could sit on the outside and watch. A Noise Within has a periodic play-reading series, and we'll be reading a couple of Ionesco pieces May 18, so I will be able to take an audience journey with one of those.
Performing the play is now enormous fun and feels so freeing and almost transcendent. I owe that to Joel Swetow, the love of my life and my companion for 27 years. I think he just got tired of listening to me kvetch each night after rehearsal about how hard the play was, how I was never going to figure it out, much less memorize it, how it didn't make any sense. Finally he reminded me how lucky I was to be working on Ionesco's masterpiece, how Ionesco didn't write it for me or the audience to be comfortable, and that I needed to trust the text, say the words, and try to stay in the moment. And miraculously that attitude adjustment made all the difference.
So for the first time in a couple of months, I have some nights off. And what do I do? I go to theater, of course. When I was in therapy in New York (in the '80s everyone was in therapy in N.Y., thank God), my therapist once asked if I had been to see a particular play that had just opened on Broadway. I told her no, I never went to the theater; I was an actor and couldn't afford it. And she said, "Well, isn't that unfortunate that what you have chosen to do doesn't allow you to enjoy it?" It was like a penny dropped into the slot, and all was suddenly revealed to me. I found that it was not that difficult to reprioritize my life and make room and money for theater, and now I'm hooked and try to see everything I can.
L.A. is a great theater town. I've seen "33 Variations" and "God of Carnage" at the Ahmanson, "The Merchant of Venice" at the Broad, "Completeness" at South Coast Rep, "A House Not Meant to Stand" at the Fountain, "The Cripple of Inishmaan" at the Kirk Douglas, "Puzzler" at Sacred Fools, "Camino Real" at Boston Court, "King Lear" at Actors Co-op, and "The Comedy of Errors" and "Eccentricities of a Nightingale" at A Noise Within. I'm checking my schedule to see if I can make it to "Broken Glass" at Pacific Resident Theatre and "The Malcontent" at Antaeus. Sometimes I score comps from friends or half-price tickets from the various discount websites, but mostly I try to pay at least something, and I never regret just paying full price. Theater costs money to produce, and artists deserve to be paid.
KC Wright, Los Angeles
So let's start with the bad news: My agent broke up with me this month. I know, I know: It was for the best, it happens all the time, things weren't working out, etc. But despite the "it's not you, it's me" speech that my now-former agent gave me, it's a bit of a blow and my first clear setback since moving to L.A.
The agent-actor relationship is fairly new to me, and it seems fraught with forced friendliness and earnest promises on both sides. It's a tenuous bond rooted in a tenuous business, so there's not much middle ground between being adored and ignored. I can only laugh at the contrast between the emails that my agent signed "xoxo" and a contract-ending form letter: "Best of luck with your future endeavors." I don't want to make it sound like my former agency wasn't there for me; they were actually really great, and I learned a lot from my experiences with them. As sad as it is to see that partnership end, I think it was the right decision, and I'm looking forward to new possibilities. Now…where do I start? For now, I'm working with my manager on planning the next step, focusing on my own work, taking classes, and acquiring a Zen-like patience.
I had an awesome experience last week when my 14-year-old sister flew cross-country to visit. Aside from being an exceptionally cool kid, she's also an incredible visual and performing artist, and she has been a hard-core ballerina since she was about 5. I loved showing her around L.A.: the beach, the hills, the shopping! But one of the best parts about having her here was talking to her about her passions. We were sitting at The Grove one sunny afternoon, and I asked her why she loves to dance. She couldn't really articulate it at first; as with any discipline, there's a lot of pain and hard work involved. She mentioned liking the costumes, liking the other girls, liking the exercise, but then she said something that really struck me: "Sometimes, I just love to jump."
I couldn't have said it better. There are a lot of things I love about being an actor, but the feeling that keeps me devoted to the craft, addicted to this crazy job, is the jump. It's the freedom and weightlessness that every lucky actor knows. That feeling is so far removed from "the business," with its soul-killing auditions and quests for fame, that I sometimes forget it exists!
Losing my agent sucks, but it's not all bad; it has reignited my hunger to work and take ownership of my own career. In fact, the only loss that could truly set me back is a loss of passion. And that's the good news. My passion, I am proud to say, is still burning strong.