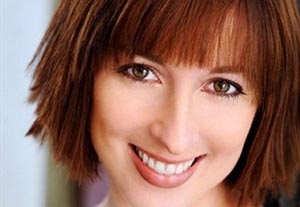 Where has the year gone?
One reason I wanted to contribute to this column was that I wanted to document the process of bringing our original musical "Louis and Keely: Live at the Sahara" to the next level, and when I signed on to this job, we were very close to doing that. However, the theater that we were slated to go into (which would have been this month) decided to undertake major renovations and wouldn't be able to host us until 2014 at the earliest. Not ones to rest on our laurels, my partner Jake Broder and I decided to pursue other options. After almost a year, I am happy to report we finally may have found a way through. But with paperwork and contracts being what they are, I may not be able to report on it until next month. There is barely anything "fast" about this business.

In the meantime, I've been making the most of my fall. I've been going out for a lot of commercials as the new year approaches. As it happens, I've learned to accept my new type status as "quirky young mom." 2012 may not have been what I expected, but I am grateful for my opportunities. I'm back onstage in "The Magic Bullet Theory" at the Matrix Theatre. I am grateful to work with such a talented group of people. I am grateful to have a supportive husband who has had a fruitful fall, booking a recurring role on "The Middle" and at the moment scribbling out his latest idea for a project in our living room.

I'm not waiting around either. As my favorite teacher told me, "If you're not scaring yourself, you're not doing art." So I've started a new play: an original musical where I'm contributing book and lyrics and the amazing Ryan Johnson is writing the music. I've never worked in this capacity, and it scares me. Which is, I guess, exactly why I should be doing it. This kind of intimidation thrills me and makes me grateful and happy that I get to spend my life pursuing art.