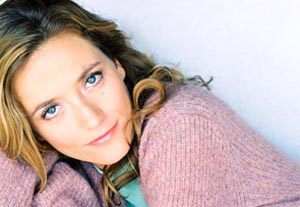 Judy Chen, New York City
Taking that leap of faith to pursue acting more seriously last year was not nearly as life-changing as the decision I made a few days ago: I quit my desk job. (Whenever I write those five words, I automatically hear cheers, party horns, and loud applause in my head.) Even though it feels as if a weight has been lifted off my shoulders, there is also some anxiety mixed in with doubt as to the road ahead.
While it would have been ideal to have left my job for a well-paying performing opportunity, I was instead approached by a company to help them host charity events for the foundations of professional athletes—not a bad gig for my personality. The hours will vary, which is perfect for a routine-despising insomniac such as myself. Plus, I will have the chance to do something meaningful with my life. After years of being at the bottom of the totem pole working for people more concerned with increasing the company's bottom line, I can now say goodbye to face time, project deadlines, and office politics. Don't get me wrong: I love working and being productive, so it's my intention not to sound as if I just want to constantly criticize the corporate world but more to simply clarify that it wasn't the best fit for me. Yes, it would be wonderful if bills could pay themselves, but until that happens, I want to at least wake up genuinely excited and look forward to each day.
With this change in lifestyle, I will get to collaborate more with former castmates on our own productions and develop projects from ideas that have been brewing in my head for quite some time as a result of both my love of writing and my zany imagination. Lastly, this will free up my days for more classes, workshops, auditions, rehearsals, and shoots—a priceless company perk regardless of my new paycheck.
As I wind down my last few days at the office, I'm a firm believer that the next step always happens organically and as it should. I acknowledge how everything I've done to date, the skill sets acquired, and people I have met will only help me with the next chapter of my life no matter how different the path. My jobs thus far will certainly help me appreciate my newly acquired flexibility and control over my destiny that much more. If there is only one thing I can leave behind this year by being a Take 5 contributor, it would be this: I have come to realize that the biggest waste of time of all is unhappiness.
Jenna Lamia, Los Angeles
They say, "When it rains it pours," and nowhere is that more true than in the entertainment business. Back when I was acting full time, the best way to book a job seemed to be to first book a plane ticket. Many vacations were canceled due to sudden guest-spot offers or play rehearsals—including one trip to Hawaii that, in retrospect, I really should have taken. Instead of basking on the beach in Maui, I opted to fly to Kansas in the middle of winter to shoot an independent horror film that never saw the light of day. I mean that both literally and figuratively. It was shot exclusively at night, a gaggle of young actors running through the dark and frigid Kansas woods drenched in fake blood, but it also was never released, due to rumored shady dealings with some Russian financiers.
At any rate, this month I find myself yet again experiencing a deluge, when last month there was only a drizzle. I recently returned from a week in New York, where I flew to record an audio book. It was a Nordic tale full of hard-to-pronounce names, firelight, and glaciers. As soon as I got back to L.A., it was off to a studio in Woodland Hills to finish a different book, a sweet, "Our Town"-esque historical novel set in the Midwest in the 1930s. I put the finishing touches on that this morning, and then drove an hour and 20 minutes through excruciating traffic to make it to the studio for the first day back at work on Season 4 of "90210." There is a third book I've been trying to schedule over the next two weekends in order to have it done by the publisher's deadline. But I found out this afternoon that I will be spending one of those weekends at the MTV Movie Awards with my castmates from "The Fighter." Apparently the Greek chorus of "Sistahs" has been nominated (with Amy Adams, of course) for "best fight." If we don't win, somebody's going home with a busted lip.
For all the stress and sleep deprivation that overextension brings, I wouldn't have it any other way. I find that I am much more productive under pressure. It is true that when we have a deadline, when someone is expecting something of us, the creative pursuit doesn't feel quite so much like standing in front of a gaping abyss, obliged to fill it all alone. If someone is waiting to read what we've written, if someone is actually paying us to act, it somehow feels less overwhelming. Part of that is surely the validation that comes from being wanted. But there is also something to just not having to do it alone. As creative people, we have to constantly reinspire and reinvent ourselves. We have to self-motivate, and impose deadlines, and set goals. Even if there is no audience, we have to perform anyway.
Ed Stelz, New York City
Let's take a quick look at our past as industrious Americans: From the birth of our country, our pride as a society was to obtain wealth, success, and stability through hard work. Now, obviously, this still holds true, whether it's through sweat-producing manual labor or by taking advantage of the current technological revolution. Unfortunately, our present state as a weakened economy destroys many people's ability to even work at all. And this is true for every business out there, including our very own acting careers.
As you might have read in past Back Stage articles, the delineation of actors booking roles shifted downward; stars are taking guest roles/recurring, actors in recurring roles are taking day player/five-liners, leads in Broadway plays are going to superstars, etc. Those of us near the bottom of the totem pole, then, barely have a chance to get a single line in anything. Agents are dropping clients, not picking them up. It seems like we might be trapped doing nonpaying work for the rest of our lives. So is there a way to escape this upsetting, hapless reality? I believe so and, in May, I've started taking steps to, hopefully, free myself from my economic confinement.
One of my most productive activities was researching how actors, directors, or producers got their start in the industry. Back Stage, The Hollywood Reporter, and Wikipedia gave me all this information, and my hope was to one day emulate those successful individuals. But what I found out was that I had to take a bit of each of them and apply it in my own unique way, structured to my own socioeconomic surroundings. This is what I did: I read countless stories of actors breaking out from indie features at major festivals; I read stories of directors writing their own features and then filming them; I read about producers doing countless hours of research on why films either succeeded or failed. So, I took all this information and decided to adapt a book into a feature with myself as the lead so I can submit it to major festivals. And this is where I have to tap into my innate industrious American: I use nearly every hour of my waking day for writing and attempting to find funding for the feature (in addition to portioning out time for building my new production company). I know some of you are saying, "Well, what about having fun?" I am, to the nth degree. I cannot explain how much I love doing this. And since all the indie films going to Sundance are starring major actors—due to the delineation shift—I don't plan on waiting for the economy to get better so more roles open up. I'll just create it myself by busting my butt.
Find what you're good at, and what—in your core—drives you in this industry. From there, use that assiduous American mentality to bring you to that next step in this hard economic time.
Deborah Strang, Los Angeles
I'm saying goodbye to things. We closed "The Chairs" last week. So strange to think that I struggled to find my way with that play and in the end it made such perfect sense to me. It was my last production at A Noise Within's current location at the old Masonic temple in Glendale, Calif. In the play, the old man bids farewell to all the people who have made the evening possible: the carpenters, the architects, the masons, the ushers, the makers of the programs. To be on that stage with Geoff Elliott and hear him say those lines held such resonance.
The day after we closed, there was an event at our new space in Pasadena, where we will take up residence late this summer. The concrete is now laid, and you can see the shape of the stage area and the rake of the audience. Geoff and I performed the first scene from "The Chairs," and we sat there where our stage will be and I looked out at the audience of friends and fellow actors who have been with us for so many years and said Ionesco's words and realized that I was actually giving the first performance on that stage. A christening, so to speak. And I felt so honored to be a part of it.
Tonight we had our first rehearsal for our "Retrospective" event, a celebration of our 19 years in Glendale. More than 100 productions, and somehow we want to distill it down to 90 minutes or less. We read some scenes, and I had no memory of the words at all. I felt like I had never heard them before. Others took me right back to the moment when we first performed them. We were all so much younger 19 years ago. Geoff and Julia's daughter Alison was 3 years old when we began. She watched us rehearse "Coriolanus" every night, her feet barely dangling over the edge of the seat. She was our first Turkey Boy in "A Christmas Carol," and now she is a woman. We sorted through old pictures of performances for the slide show and reminisced over pictures by James Moore, who shared several years with us documenting our rehearsal process.
We were all asked to submit scenes that we wanted to include. I pulled boxes of old scripts out of my closet, searching for the versions we performed. I uncovered old diaries and film scripts and videotapes, rehearsal notes, blocking. Now they are all strewn about the room in various chaotic heaps, and I refuse to put them back because cleaning out my closets is still high on my list. My room looks like the home of a hoarder. Why do I continue to save all this? Who will sort through this when I am gone? Why am I being so maudlin? Out with it, clear the slate. I want to let go of the old and embrace the open spaces of the new. I need some fresh air.
KC Wright, Los Angeles

It feels like just yesterday I was gearing up for pilot season and lamenting the 20-degree drop that constitutes an L.A. winter. I can't believe it's almost June, another school year coming to a close, and another episodic season in the works. I'm exactly at the two-year mark: two years since I graduated from Carnegie Mellon, two years since I uprooted my plans to move to New York, two years since I drove cross country to start my career in L.A.
I have to admit, I thought it would be easier. I was naive and hopeful, coming off of a successful showcase, and I assumed that a few months of struggling would quickly lead to ample TV and film opportunities. I couldn't process the sheer numbers I was up against, the ever-changing nature of the business, and the ultra-strong, Teflon-coated, thick-as-a-rhinoceros' skin I would need to develop.
As an actor, I am inclined to judge my career harshly based on lackluster IMDb credits and nonunion status, so I have to remind myself of what I've accomplished over the past two years. I've done some awesome film projects, performed with a fabulous theater company, and, most important, learned about a million new things each day. There's a lot to being an actor—and being an adult for that matter—that college just can't teach you. Now that I've paid some dues and learned some lessons, I'm beginning to understand the life I've chosen and the sacrifices I will have to make.
Sometimes I wonder how long I will be willing to wait. When will I throw in the towel? Four years in? Eight? How long will I last making most of my living in tips? Does this career that I've worked so hard for, that I want more than anything, even exist? I know plenty of actors in their late 20s and 30s who would laugh at this two-year crisis of faith. After all, tons of Oscar-winning actors struggled for decades before making their big break. All good things come to those who wait. But what if I keep on waiting and it never comes?
I am an actor. It's my entire identity, my purpose, and my passion. It's all I've ever focused on, all I've ever wanted, and all I've ever worked for. So I'm at a point now where, quite frankly, I cannot take no for an answer. Maybe 10 years from now I will see things differently, but no matter how much I crave a predictable life, abandoning acting would feel like cutting off an arm or a leg; I can live without it, but I would miss it every moment of every day.