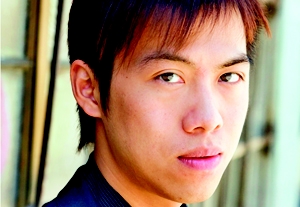 Allison Strong, Union City, N.J.
Constant pouting, spastic crying spells, and the occasional desire to croon to "Bad Day" by Daniel Powter. If you're under 20 and suffering from these symptoms, you may be experiencing a midteen crisis: the heartbreaking realization that you've hit puberty and still aren't starring in your own Disney show. You may feel like you've been hit by a speeding double-decker bus, but you're really just moping on the couch surrounded by empty chocolate wrappers.
I know this because I've been there. I had my first catastrophe at 14 years old: An agent came to my high school production of "Once on This Island" and requested an appointment with me. Hopeful that this was my big break into the industry, I walked into the agent's office, enthusiastically performed a song from "Wicked," did my best reading of the sides provided, and didn't get signed. She explained that while I was made for musicals, I was too theatrical for the camera, and she sent me home holding the jagged splinters of my shattered ego.
A few years and a couple of on-camera classes later, I am now going in for major roles but have yet to sign my name on any dotted lines. Was that agent right about my being too theatrical? I pondered the frightening possibility recently while preparing for an HBO pilot audition. I did all I could to ensure the appointment would go well: I memorized the sides, got coached, and chose a character-appropriate outfit. While convinced I had made a good impression in the audition room, I wasn't counting on a callback. Then the unthinkable happened: I received an appointment to meet with the casting director who had flown in from Los Angeles. I tried not to get my hopes up when I got another callback with the writer and producers. Hopeful for the phone call that would change my life, I waited patiently by my cell phone for days. The phone call never came. After hours of replaying that final callback in my head while brooding on my couch, I've determined that it's much healthier for me to think positively. While nothing may come of this experience, it's a relief to know that A) Puberty may be over but my career may not be; and B) I, musical theater girl, can do more than carry a tune. I'm just beginning to learn that this business is a piñata of successes and failures, with failures dominating the mix.
My mom has always said that there are only two emotions: fear and love. Rather than fearing I'm not good enough or doomed to fail and work a temp job for all eternity, after every audition I will try focusing on my love of performing. I realize that focusing on the love probably sounds like a sappy New Year's resolution, but it's really a lifetime resolution. For the sake of my sanity, I hope I can stick to it—and occasionally book the job.
Derek Lui, Los Angeles
Some people say writing is a lonely process. You write, you share, but you will never be sure how your writing is going to be perceived. Last month was a bit different for me. After the June Take Five column appeared in Back Stage, I got several emails responding to it, which really surprised me. And one particularly heartfelt email helped me realize how actors inspire each other in ways beyond imagination.
I have decided to continue with last month's theme on appreciating others' work by highlighting some of the great performances I saw in the past two years. Yes, we all love blockbusters, which are fun and entertaining. But each year many films are released in limited showings that are worth our attention. Following are several films I recommend.
• "Easier With Practice" (directed by Kyle Patrick Alvarez, starring Brian Geraghty, casting by Nicole Arbusto and Joy Dickson). Geraghty plays an unpublished author who goes on a road trip to promote his manuscript at different bookstores. One night, he receives a phone call from a woman named Nicole. What starts as a phone-sex conversation becomes a continuous relationship until the surprising truth comes out. Geraghty gives an honest, sincere, and very genuine performance. There is one 10-minute take that is so captivating you can't help but follow the journey with the character and experience his loneliness and isolation with him. My acting lesson learned from the film: Never underestimate the power of silence.
• "Dare" (directed by Adam Salky; starring Zach Gilford, Ashley Springer, and Emmy Rossum; casting by Kerry Barden and Paul Schnee). I personally think this movie is the "Cruel Intentions" of the new generation. Simply put, it is an intelligently directed and written coming-of-age story that follows three teenagers who try to go against their types and be who they think they want to be. And each of them experiences their own self-discovery along the journey. It's dark, it's dangerous, and it's also a guilty pleasure. Gilford makes his performance look so effortless, but you can tell how much effort he put into the performance by looking at the details. My acting lesson learned from the film: Don't be afraid to make bold choices in acting. Step out of the comfort zone when necessary.
• "The Boys Are Back" (directed by Scott Hicks, starring Clive Owen, casting by Nikki Barrett and Nina Gold). I saw this movie for the second time on Father's Day, and I was thinking how nice it would be if I could watch this film with my dad one day. Directed by Hicks, the film is about a single dad trying to reconnect with his two sons and how all three learn from their mistakes along the way. Like Hicks' previous films "Shine" and "No Reservations," "The Boys Are Back" is honest and soulful and sweet. My acting lesson learned from the film: The more you relate with your fellow actors, the more believable the relationship will be.
As for myself, my first national commercial is now running on TV. The episode "Nerd's Night" from the Web series "It's Always Smoggy in LA" is currently featuring at FunnyorDie.com. I have also got several auditions this month. I am hoping I will land the parts and be able to apply my lessons learned from all these wonderfully made films.

Nick Martorelli, Philadelphia
Sometimes, the most powerful word in an actor's toolbox is the simple word "no." I generally shy away from that word in my career, as I try to take advantage of every opportunity that presents itself. I've been teased that the reason everyone in Philly knows me is because I take every job I'm offered. And it was true: I would accept shows just to be performing constantly. But I no longer feel the pressure to be always working just for the sake of working. I'm making a specific choice this year to be more selective in the work that I accept, and to that end, I went on two auditions this month where I said no to certain offers. And, to my surprise, it was one of the best feelings I could imagine.
First up was an audition for the leading role in a one-act play that goes up in August. The script is strong, the story compelling, but the role requires full-frontal onstage nudity. The paperwork at the audition asked if we were comfortable with this, and I didn't know how to answer. Like many other actors, I had thought about nudity in a general way and had theoretically decided not to do it. But now the situation forced me to think about it much more literally. It wasn't theory anymore; it was reality. I put it out of my mind (temporarily) to focus on the audition, and I left feeling pretty good about the work I did. But I still had to decide about the nudity thing.
The next morning, my mind was made up. The script was great, but I knew that this wasn't the project for me to break my principle against nudity onstage. I emailed the director, thanked him for the audition, and told him that I was not comfortable with the onstage nudity. I asked to be removed from consideration for the role, in effect saying no to the role before it was even offered.
As the email flew off into cyberspace, I was flying high. A minute later, I thought I had made a terrible mistake and turned down a great role, but I held firm to my principles. My decision was ultimately rewarded by a return email from the director. He complimented my audition, thanked me for my honesty, and offered me a smaller, featured, nudity-free role. Turning down an offer really empowered me. It was a big step, and I felt like I was taking an active role in planning my own career and not just accepting any job that comes along. And that was a great feeling.
A week later, I auditioned for a medical training video, where I was also asked if I would be comfortable with on-camera nudity for the purposes of teaching. Again feeling empowered, I marked on the paperwork that I was only interested in "non-nudity roles." The power of saying no had a wonderful effect on how I'm now looking at my career, weighing each job individually and not just always saying yes. Feels good to take that step.
Octavia Spencer, Los Angeles

Four words: Baton Rouge in June. To say that it was hotter than the halls of hell would be stating the obvious, and we all know I'm not subtle. However, it was a different kind of heat I found myself adapting to, the kind that Patrick Dempsey and Mekhi Phifer exude. I was fortunate enough to be cast opposite these gentlemen in a crime comedy called "Flypaper," helmed by Rob Minkoff and written by Jon Lucas and Scott Moore of "The Hangover" success. Rounding out the cast are Ashley Judd, Tim Blake Nelson, Pruitt Taylor Vince, Jeffrey Tambor, Curtis Armstong, John Ventimiglia, Matt Ryan, Rob Huebel, and Adrian Martinez. From day one, the table read, I knew I'd stumbled upon an amazing group of people.
Patrick Dempsey. If you take the funniest guy you've ever encountered and sprinkle him with hot dust, infinite raw talent, and humility, you'd have the perfect example of Patrick. He kept me in stitches and set an example that all actor-producers should follow: always prepared, always accessible, always kind.
Mehki Phifer. I dreamt of feigning a heat stroke in hopes that someone would say, "Is there a doctor in the house?" and Phifer would run in, donning his lab coat and stethoscope as Dr. Pratt. That never happened, but I did enjoy my daily dose of this sweet, gifted, and extremely generous actor.
Tim Blake Nelson. Everything he says as the bumbling bank robber "Peanut Butter" is funny. From the minute he strolls into the bank, clad in cowboy boots, jeans, and a cutoff button-down, all I can think about is the moment in "Face/Off" where Nicolas Cage walks (slow-mo) with his black leather coat flapping in breeze. Nelson's that cool.
As for the others: Armstrong's dry wit made me pray to have a one-on-one scene with him. Tambor, always seemingly dyspeptic, was quite the opposite. Beneath that scowl beats a heart of pure gold and comedic genius that will definitely translate at the box office. Ventimiglia is certain to be a stand out in his role. His acting style is grounded, sexy. Vince was a gentle giant who plays "Jelly" to Nelson's "Peanut Butter"; like the classic sandwich, their performances will leave you satiated. Ryan needed only to speak and his English lilt melted me faster than the Bayou sun. Huebel's deadpan line delivery made me envious. Judd was the consummate professional. And Martinez's high-pitched voice coupled with his Don Juan persona had me laughing hysterically.
Even though I was born and raised in the South, I've long since ended my relationship with oppressive humidity. But with the likes of Dempsey, Phifer, and the gang, I don't mind if temperatures soar.
Richard Rella Jr., New York City
With the celebration of Father's Day recently passing, I have to share with you stories of the most important influence in my life. If it wasn't for my father's unwavering support and encouragement, I would never be an actor.
My father was an actor, and some of my earliest memories are of his performances. I still vividly remember watching him as he swashbuckled about the stage in the "Pirates of Penzance." I remember going backstage after performances, as he would customarily give me a tour of the theater's facility. Everything seemed so big to me then. The stage seemed like a vast jungle of creativity reaching to the heavens, and the actors that I was introduced to were some of the most exciting and kindest grown-ups I would ever meet.
My father also took me to my first Broadway show, "Me and My Girl" starring Robert Lindsay. I remember going into Manhattan for the first time and holding my father's hand as we squeezed through the Times Square maze of pedestrian traffic. I was terrified as I was bumped and jostled, but I was constantly reassured by my father's backward glances toward me. He was sharing something special with me, and I trusted him implicitly.
When I was in high school my father continued to foster my interest in the arts. He helped me choose audition material for the school musicals and coached me once I was cast. I would spend countless hours by the piano perfecting my roles as my father would hammer out my part until I could sing it without any accompaniment at all. He introduced me to making strong, active choices in my scene work and would lecture me about the dedication that I oftentimes lacked.
My father wanted me to be a well-rounded performer. I was gifted with the innate ability to sing, so he suggested that I attend a strong academic university. I could not care less at the time. I was a very angry high school senior who wanted nothing to do with college. I wanted to get out into the world and start working, but my father insisted that I learn from his mistakes, as well as prepare myself for longevity in the field. He sent me to Fordham University, Brooklyn College, the Manhattan School of Music, and the London Academy of Music and Dramatic Arts. He felt that learning from such diverse masters could teach me things that he had neither learned nor could teach me himself.
Even today, he continues to remind me of the perseverance I need to have. As I complain about my lack of "success," he constantly encourages me to enjoy the many blessings that I have all around me. And most important, he reminds me that my great grandfather came to America from Italy knowing no one and having nothing. He came here because he believed that in America you could follow your dream, whatever it may be, and if you were not doing that, then you were not being true to who you are. I am ever so grateful to my father. I do not know who or where I would be today without this man. Thank you, Dad. I love you.