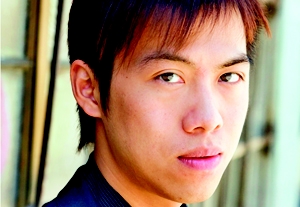 Allison Strong, Union City, N.J.
I went into the O section of my phonebook and pressed "send" expecting to hear the voice of Mr. Jack O'Connor—gifted high school English and drama teacher, play director, mentor, and friend. In my yearbook, O'Connor had written to call him anytime because he would always be there for me. He kept to his word, readily available for conversations ranging from the lighthearted to the serious; from the Madonna "Glee" episode to my recent auditions. This call would concern our trip to see "A Little Night Music," starring Bernadette Peters that Tuesday night. It was Saturday already, and we had been looking forward to this show for weeks. Ring…ring…click. "Hi, O'Connor!" A moment passed before a different voice, a female voice, nervously replied, "Hi, Allison. This is Jack's cousin, Michelle. I don't know how to tell you this, but Jack had a massive heart attack last night and…" My enthusiasm quickly faded. "…He didn't make it."
I woke up the next day with a need to read his words, so I scoured my inbox and found the message he had written to me two weeks before: "Mark your calendar. We have tix for Tue., July 20, at 7 p.m. Plan to meet for dinner around 5. Later, OC." Without thinking, I began to type a response.
OC,
If daughters had been given the power to choose their fathers, there's no doubt that you would have been mine—for your honesty, dedication, and witty sense of humor. It will be a great disappointment not having you there at the opening of my star turn on Broadway or by my side at the Tonys, but I will honor your memory in each acceptance speech, Playbill bio, and stage of my life. I know that you had so much left in you, a dozen more school musicals to direct, Broadway shows to attend, and Marilyn Monroe ties to collect, but God arranged for your curtain call, and you took it. I really wish that I had called you one day sooner instead of one day too late, but maybe that's the way things were meant to be? Who knows. P.S. See you at the show.
The following Tuesday I walked into the Walter Kerr Theatre, clutching the tickets to "A Little Night Music" in my right palm and the hand of my friend Christine, former drama club president and student of O'Connor's, in the other. As the lights dimmed for Act 1, we noticed that although it was a full house, there was one empty seat left—the one right next to me. In that moment, I smiled through my tears. Even after his passing, OC was keeping the promise he had made in my yearbook just two years before. He was here for me always, in the theater he loved more than life itself.
Derek Lui, Los Angeles
The only constant is change. After staying with my agents for a little over a year, I got news from them informing me that they were planning to leave the business and close down the agency in a few months due to personal reasons. It was not easy news to digest, especially since I have been doing quite well this year. Realizing I have to go through the process of securing another agent is not fun at all. But part of me also understands that change is unavoidable. I can choose to be beaten up by it, or I can choose to take this chance. Last month, I met with two agencies and talked with several people in the industry. Each one gave me great advice. I am now very confident about the changes that are going to happen and am ready to face the new challenges ahead of me.
During this transitional stage, I did several casting director workshops, and I have to say I learned a lot from those experiences. I know that the acting community is still divided when it comes to the validity of CD workshops, but my experiences last month suggest to me that these workshops have their educational value. Of course, formal acting training is important, but the workshops give another perspective on audition procedures from the casting side of the table. One of the casting directors I met last month gave really good adjustments in our scenes and extremely constructive feedback for our work. She also educated us on a lot of dos and don'ts for specific shows.
There is always something new to learn during an audition. Last month, when I was auditioning for a film, the casting director said, "You look very familiar. Have we met?" While I was trying to recall where I had met him, he said, "Oh! I remember. I saw you in the play you did last year. You were funny in that show." Nothing is more empowering in a casting room than getting a compliment even before you start reading for the scene. I didn't get the part, but I realized that you could never underestimate the impact of your past work.
Our future always has something to do with our past. A director I worked with two years ago is planning to direct a new original play in the fall season. He invited me to have lunch with him next week to catch up with each other's work and talk about another possible collaboration on stage. I am usually very careful about announcing future projects until they are absolutely confirmed, so I try not to expect anything at this point; after all, there are too many variables when it comes to a production. But it's always nice to reconnect with people you have worked with professionally and support each other's adventures.
There are always changes. And I think that's what makes life exciting.
Nick Martorelli, Philadelphia
I'm in the middle of a busy summer, performing a children's show in the morning and rehearsing "Henry V" in the evening. Some days I also have rehearsal for another show in which I have a small walk-on role. In addition, my own company is planning two upcoming live productions, as well as our ongoing series of online audio dramas. With all these projects in the oppressive heat, one of the highlights of my month came from an unexpected source.
Trying to schedule the most recent recording session for Radio Hound Productions, I emailed Karina, a friend I haven't seen in a few months, and asked if she would be available. She had previous plans and could not come record with me, but we traded emails and discussed our current and upcoming projects. In that discussion, after arranging a future time for her to join a recording session, Karina gave me a piece of advice that I think many actors often overlook: She suggested that I find some time for me in the midst of all the craziness brought on by my schedule.
"Some time for me." Like I said, it's the sort of idea that often runs right past busy working actors. I tend to think of all my free time as anything but "free." If I'm not rehearsing or auditioning, I spend my time preparing for rehearsals or hunting for auditions. I also have projects I need to write, productions that need to be scheduled, and all the regular chores that come with having a home business. My current work is very enjoyable but also very time-consuming, and it took Karina's chance remark to remind me that everyone needs to take a break once in a while.
So, one morning last week, I slept in. Then I had my morning coffee while I surfed aimlessly around the Internet. I lingered over a bowl of cereal while catching up on the latest episode of "Doctor Who." The next hour was spent reading a book with my cat curled up on the chair next to me, before I went to meet a friend for lunch. Only then did I head off to rehearsal. It was a day dedicated solely to myself, and I resolutely ignored the to-do list that has been accumulating next to my laptop.
It was a challenge at first; I felt like I was just being lazy for an entire day when I could have been getting something done. I hadn't expected there to be a link between my relaxation and my acting, but  those hours I dedicated to my mental health improved my performance that night at rehearsal for "Henry V." I focused harder and found more nuance in the performance, and I had more energy to explore the character. Now that I know this, I'm trying to change my schedule around to make sure that I always have enough time for myself, no matter what other projects are on the table. Thanks, Karina!
Octavia Spencer, Los Angeles
July finds me in a quandary: how not to bore you with my current project, "The Help," as it will pervade every aspect of my life for the next few months. However, I will do my best to convey the sights and sounds of the Mississippi Delta as I experience them.
Greenwood. My first night in town, I get a taste of the old South: cicadas, mosquitoes, good friends, and fine cuisine. [Screenwriter-director Tate Taylor's] mom, Locke Barkley, prepares a home-cooked meal for the cast and crew—including speckled butterbeans, creamed corn, rice, stewed pork chops, lady peas, fried okra, grilled chicken, fresh tomatoes, deviled eggs, broccoli salad, blueberry cobbler à la mode, and sweet tea. Delicious!
Most of the next day I recover from the food coma and begin my prep work. I read the script, map out my character's journey. I sink into her skin, ease into 1963. Night falls. Cicadas sing in unison. I sleep, but not well. I'm ill at ease. Hmm.
Day three. I decide to explore downtown at high noon. I want to feel what it was like for my character as she perhaps walked to the bus stop or home from church. As I step out from underneath the hotel's awning, I know right away what she felt: damned hot! I'm quickly regretting this decision. I sigh, taking in the sights. Picture a quaint, well-manicured town. Although it's 2010, it feels like I've traveled back in time to the '60s. This place is stunning. The exquisite patina of the Tallahatchie Bridge greets me. Beautiful shops with antique brick storefronts. Sun-bleached signs. Unchanged architecture. It's a timeless stand-in for Jackson.
I duck into the Delta Bistro for a reprieve. Inside, I see some of my cast mates finishing their lunch. I pull up a chair. When the menu arrives I realize I will have to pace myself or risk returning to L.A. with more girth than worth. Most of the choices are rich or fried comfort food. I order what will become my staple: the chicken salad over field greens with light mayo and no pecans. But today I treat myself to fried green tomatoes.
My cast mates slowly trickle out to attend rehearsal. I take a bite of the chicken salad, savoring it as I think about my character. I recall the good Southern cooking she whips up for her boss, and a wave of panic hits me. I can't cook! Not even a little. As I ponder this huge hurdle, a few locals visit the table to say hello. I smile, uneasy. I can't put my finger on it, but I'm ill at ease again.
I file it away as I make a hasty retreat to the hotel. I'm done exploring in this heat. As I round the corner, I have a revelation: I had not been bothered by the intrusion at lunch; my character had. It's then that I feel the entire weight of 1963. Heavy—and then there's the whole "me not being a cook" thing. At that very moment, I spot what will hopefully be my lifesaver: the Viking Cooking School. As my character Minny would say, "A shiny hope rises up in me again." I cross the street and make a beeline for that door with fingers crossed.
Richard Rella Jr., New York City
Finding creative things to do in between acting jobs has always been a challenge for me, especially in the summer, when work tends to slow down. This year, though, I began laying the groundwork early with an entertainment company called Platinum Entertainment. Primarily handling entertainment for weddings, this company was founded in 2003 by Kevin Chester and Sal Basile. I met the owners two years ago when I was hired by a couple who saw me perform as the wedding singer in "Tony N' Tina's Wedding" and who hired me to sing at their own wedding. Initially, I was only booked sporadically, as brides and grooms were hesitant to hire an unknown live singer with no demo. Knowing the caliber of my work, Kevin and Sal decided to invite me to the weddings they were playing and surprise the bride and groom with my performance. July has been an amazing month, as I have crashed and performed at six weddings and one bridal showcase.
During the week, as these weddings have been primarily on the weekends, I am forced to rehearse my material, take voice lessons on a regular basis, work on choreography, and find stronger pieces to perform. I have been given a rare opportunity to craft my own performance, from my choice of song to the suits that I wear. As I rehearse in my one-bedroom apartment, I am constantly asking myself, "What kind of an artist are you?" Just like my initial audition book—a 3-inch binder that was bursting at the seams with every song I had sung or wanted to sing, from my church choir to the tenor arias I learned in my first voice class—so too has my iTunes playlist ballooned like a wood tick. The process of sifting through the plethora of songs at my disposal is quite a lengthy one. Finding material that not only showcases my vocal ability but that I can also connect to on an emotional level is painstaking. I also know that every choice I am making is defining who I am as an artist, and the words I am singing are shaping the responses I am getting from the audiences.
This strange wedding-singing process has helped me to create my "brand." How do I want to be perceived, and what do I want to be known for? The incredible trust and confidence that Platinum Entertainment has shown continues to inspire me. They have given me a wonderful opportunity to network and perform; but, more than that, they are giving me the platform to focus and create. I am ever so grateful to them as I continue to build a fan base for my work in between acting opportunities.