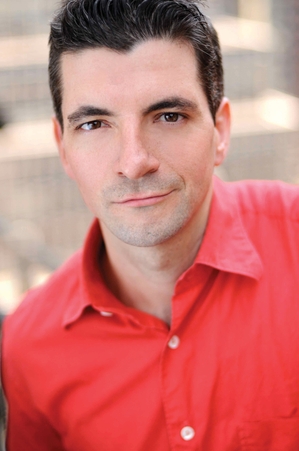 I've been delaying writing for way too long (just ask my editor). I wanted to write something awesome, wanted to tell you guys I booked "Boardwalk" and got cast in a national commercial and I'm going to buy an apartment with the residuals, but the fact is, that hasn't happened. Fact is, the wedding ended, Fringe ended, and here I am, back to zero essentially.

Granted, I'm very satisfied with those things and enjoyed the bejeebas out of them, but I'm unemployed again. The two biggest productions of my life ended within two weeks of each other, and the post-show, post-wedding depression is doing its best to tear me down.

As much as I want to act like things are going great and keep up that optimism that I already struggle with, fact is, I am scared. I don't know where the next job is coming from, or if it's coming. My wife (first time putting that in print!) and I want to buy a place and have kids (not right away but sooner than later), but I'm still checking the bill every time we go out and trying to catch student discounts (even though I shouldn't be granted them) and deals.

Acting is about being vulnerable, and so is this dispatch. It's a hard life, acting, and I'm realizing that more each day. But you know what? I love it. I love writing, performing, doing comedy, love it enough that I can and will deal with the lows. I'll keep doing survival jobs I'm way overqualified for, keep painting my face silver and standing on the streets of New York as my robot character, keep hitting EPAs and online submissions, and keep mailing those agents and casting directors. I probably won't get rich doing this, but it's what I do best and what I love. In the meantime, anyone have a couple hundred grand I can borrow?
Tim Intravia is a Brooklyn-based writer and actor. He has appeared Off-Broadway and in his award-winning solo show and plays Steve on the web series "Parker and Steve." Check out timintravia.com, and follow him @timintravia.