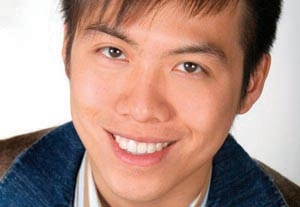 Allison Strong, Union City, N.J.
"April showers bring May flowers." Imagine that phrase was a song that summed up the rainbow highs and lows of my past year. Press play. On April 30, 2009, I lost my grandmother—one of the biggest loves of my life and the Auntie Mame of my small family. A few weeks before Christmas 2008, she suffered two strokes that left her completely paralyzed, and six months later a third one took her from us. Mamita, as we all lovingly called her, was a youthful 94 years old. Now stop and press repeat. On April 9, I lost my 13-year-old sheepdog-terrier mutt, Magic, to prostate cancer. We had known since July that his cancer was aggressive, but since he outlived the local vet's expectations, we shrugged it off as a misdiagnosis. But after an impromptu visit to my veterinarian cousin Marcy in Brooklyn the first week of April, my mom realized that if she didn't put Magic to sleep soon, he would die suffering. Mom decided to put him down that Friday so I could come back home early and say goodbye. I saw Magic through every walk that Friday, the car ride to Brooklyn, and finally those two little shots in the clinic. I don't know where I got the courage to stay with him until the very end; I guess I just didn't want him to be alone.
So right about now you're probably thinking, "Oh boy, this April shower song makes me want to eat my weight in Chips Ahoy and cry!" If so, fast-forward to the May flowers section. Just five days after my grandmother died last year, I got cast in my first Broadway show. My mom and aunt were out of the country for the funeral, and I was here, trying to get through final callbacks and the end of my freshman year. Within two weeks of that surprise, I signed with my current agent and booked a national Staples commercial.
My point? April showers are mandatory in the soundtrack of each of our lives, and sometimes we just have to endure them to get to the best parts. Right now I'm on the bridge between the showers and flowers on my soundtrack: I recently sang a duet at a benefit concert with an old friend, I'm busy preparing for finals and vocal juries at school, and, like a million other hopefuls, I made one of those audition videos for "Glee." I've also been writing a lot of lyrics, seeing quite a few Broadway shows, and, obviously, auditioning. Ironically, the rain that's been drumming on my window has come to a halt as I finish this piece. Is it a sign? Whatever it is, I'm just going to be patient and wait for my garden to grow. I've already planted some seeds. Mother Nature will take care of the rest.
Derek Lui, Los Angeles
Booking one's first SAG job is an exhilarating experience. Last month, I booked my first national commercial and became SAG-eligible. I would be lying if I told you I wasn't excited about it. I still remember the moment when my agent called and said, "You got the job." I had to take a deep breath before I could write down all the details regarding the shoot. It's one of those "Is this really happening?" moments one could never forget.
I guess it's time to embarrass myself by sharing my story of the first day on the shoot. After I arrived on set and signed in, I waited outside for my turn to shoot until I realized my name was on the door of a trailer. It seemed so unreal. I hesitated awhile before I realized that's where I was supposed to stay. However, I reminded myself to stay calm and professional. After all, union or not, first time or not, commercials or not, the basics of my work should still be the same as all nonunion feature films, theater productions, and student films I have been involved in. It's concentration, preparation, and the application of skills and techniques. I gave myself a few moments to compose myself and went back to professional mode to get into the character and do my job as best I could. This is the beginning of a new phase and a pivotal point of my life.
Besides the commercial, I am also filming the episode "Nerd's Night" on the Web series "It's Always Smoggy in L.A." The creator and director of the show, Scott Vogel, had us watch an episode of "Freaks and Geeks" to understand the tone he was going for. He was a great director to work with. During rehearsals, we were experimenting with different choices. Scott wanted our performances to be very honest in this wild comedy. We were walking a very fine line, and he guided us through the entire ride with his dedication and direction. I had fun working with my fellow "nerds," and I can't wait to see the finished episode on the Internet.
Of course, being an Asian actor, I took time to support my fellow actors at the Los Angeles Asian Pacific Film Festival. I saw several films, including the sex comedy "The People I've Slept With," directed by Quentin Lee. The film was chosen by the festival as this year's centerpiece. Quentin and I were both raised in Hong Kong. It's really inspiring to see him make one film after another. He reminds me about the possibility of the impossible. Inspirations are everywhere, if you are willing to open your eyes.
Nick Martorelli, Philadelphia
Well, folks, it's Shakespeare month for me. I am halfway through a run as Duke Orsino in "Twelfth Night" with Curio Theatre Company in Philadelphia. We use an edited version of Shakespeare's text that trims dialogue and eliminates some of the minor characters. Many theaters may make similar cuts when doing Shakespeare, but we take it a step further. Early in our rehearsal process, the director decided to shuffle some of the text around, putting some scenes in a different order. Because of this rearranged script, I was struggling to interpret Orsino's character. I knew what he was in the full text, and I was finding it difficult to bring those ideas into our shortened script. Eventually, I realized that I needed to throw away the ideas that come from lines that were no longer in play and base my performance solely on the pieces of the script that remained.
In the opening scene of "Twelfth Night," Orsino speaks to the attendants and members of his assembled court. In our version, however, he has no one to speak to for the famous "If music be the food of love" moment. Without attendants to address, my Orsino is forced to speak to himself. Instead of being a bombastic and self-absorbed man speaking to his forced audience, he is a lonely man expressing his feelings in secluded sadness. It's not exactly the character Shakespeare wrote, but it's an interpretation that makes sense given our specific production.
A similar interpretation influences my last scene with Viola in disguise. Our director created a crosscutting between us and the clowns, so our scene together now has a long pause in the middle of it. During this break, I fall asleep on the ground, and Viola moves her leg under my head to provide a pillow for me. After that little break, I wake up, and I'm embarrassed to be sleeping on the leg of this person I think is a boy. That awkwardness influences the rest of the scene, which ends with a quiet moment testing the friendship between us. In the full text version of the play, that soft moment doesn't exist. We only found this small gem because of the changes that are made to our script for this production.
At our recent opening-night reception, a friend of mine told me that he had never seen a production where Orsino was so likable. As difficult as it was, it was very freeing to embrace that seeming contradiction and play the character that our production had created.

Octavia Spencer, Los Angeles
One word comes to mind in summing up the month's adventures: "waiting." April began and ended with interminable waiting on my part, which nearly drove me insane. I've only just realized that patience is a virtue that doesn't seem to be part of my genetic code. You see, I am a type-A personality, a control freak. Waiting for others doesn't bode well for people like me. So I've had my fingers in quite a few "chocolate" pies this month, all in an effort to keep busy, all welcomed distractions.
Director: I recently assembled a rough cut of my short film "The Unforgiving Minute," based on the poem "If" by Rudyard Kipling. Festival deadlines were looming, and I still needed two key elements: a child prodigy to write the film's score, and a response from the voiceover candidate (an Academy Award–nominated actor and one of the biggest stars in the world). The outcome: I found my composer, a 16-year-old violinist in Finland, but I'm still waiting to hear about the voiceover.
Actor: While working with acting coach Jemal McNeil, I've been lucky to be part of the casting process for "The Help," reading opposite various actors as I await the close of my own deal. I found it quite rewarding and walked away with wonderful treats for my effort. The outcome: I was smooched on the neck by Kellan Lutz and given an engagement ring by Milo Ventimiglia—all within in the world of the characters, mind you. But I'm still waiting for my deal to close.
Writer: I'm about to do another pass on the children's book I co-authored with my writing partner. I've given it to several readers in our demographic and their parents. I've also signed with a new agent who will help get it out to publishers and production companies. In the meantime, there's interest from a publisher based on a soft pitch. The outcome: I'm awaiting notes from all the readers before completing the rewrite, and I'm still waiting to hear from the publisher.
Trying to keep all those balls in the air left me a tad edgy. I found myself "waiting" for one to drop and bounce away. Not healthy. So I decided to relax, gorge on pizza, and overdose on laughter therapy. It came in the form of a Web series called "Pretty," starring Dee Freeman and Sam Pancake. The series is a mockumentary about child beauty-pageant contestants and their sometimes-overzealous parents. Not only is it funny but I found myself humming the theme song about a unicorn named Gumdrop at the oddest points of my day.
Through all the angst, discarded pizza boxes, hordes of brilliant actors, rewrites, and editing sessions, I'm left with Kipling's words of wisdom: "If you can wait, and not be tired by waiting…." I can't say that I'm not weary, but alas, I wait.

Richard Rella Jr., New York City
Getting out of the city is sometimes a good cure for many ailments. With "30 Rock" finishing shooting Season 4, I suddenly found myself with a lot of time on my hands. I decided to take my daughter on a road trip to visit my brother and his family in upstate New York. April was filled with fulfillment, enjoyment, indecision, rejection, and outright anguish, so getting out of town was necessary.
I love going to work every day, so "30 Rock" wrapping always seems to disappoint me more than I care to admit. Being around such talented producers, directors, actors, and writers always inspires me, and I will miss the daily grind at Silvercup Studios. But as the reds and greens of the Hudson Valley speed past me on Interstate 87, I am reminded that I have much to do this summer.
As I sit sipping on a newly poured cup of coffee, gently prodding the glowing embers of my brother's fireplace, I realize how precious and fragile acting jobs are. The New York company of "Tony N' Tina's Wedding" had major shakeups this past month. The show changed venues, and we are now performing at Sweet Caroline's. In addition, the show nearly went nonunion, which would have put some 30 Equity actors out of work. I know this is a for-profit business and producers are charged with making the best decisions for the profitability of the company, but it is always hard to accept these types of decisions. Fortunately, the new producers of the show and Equity came to an agreement, and we all managed to keep our jobs.
While watching the snow fall across the Adirondacks, I realize the struggle I have maintaining a healthy, positive, and productive mentality in this business. It seems to me that every day brings peaks and valleys that challenge me to the very core of who I am. Should I wake up and get to those EPAs? Is anyone really looking at those things? I know they are, because I received callbacks to audition for the production teams of "Jersey Boys" and "South Pacific" from attending EPAs. But the questions still arise for me. I trudged on nonetheless in April and auditioned for "Mamma Mia," the Vineyard, Shadow Lawn Stage, and "Les Misérables." I was offered a stage-managing gig at Shadow Lawn Stage in Long Branch, N.J., but I respectfully declined, instead passing along a colleague who was responsible for my getting hired with "Tony N' Tina's Wedding."
At the end of our weekend getaway, I find myself speeding southbound on Interstate 87 amidst the black night with only the occasional bright lights from Canada-bound traffic. Suddenly, my cell phone vibrates once, indicating that I have a text message. It's the colleague I recommended to Shadow Lawn. They offered her the stage-management job for the summer, and she happily accepted. My long weekend is over, and I am reminded of the words of John Adams that I keep on a folded piece of paper in my wallet: "Courage and perseverance have a magical talisman, before which difficulties disappear and obstacles vanish."