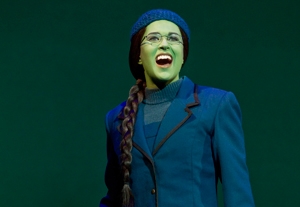 When you're on tour you have to be fit and able to fit into your costume. It's not uncommon for actors, especially those on their first tour, to gain weight. It's not simply the fast food at the airports or the allure of the restaurants in each new city. In some smaller cities that close down early, you may find yourself at the mercy of your hotel's bar and grill.
Before arriving in a new city, I do research to track down information on supermarkets and restaurants. I specifically look for Trader Joe's or Whole Foods or other places where I can buy healthy food so I can avoid eating out. Luckily there are Subway restaurants in every city. I also look for class schedules at health clubs in the area. 
Once I'm in the new town, if I only have a minifridge and a microwave, I like to stock up on turkey, Egg Beaters, cut-up fresh veggies, and whole wheat tortilla wraps. For breakfast I may microwave the Egg Beaters and have them in a wrap, and for my late lunch, which I eat several hours before the show, I'll have a turkey wrap. Eating after the show can be tricky because in some towns the only place that's open is a bar with a happy hour menu. A lot of performers have their big meal at the end of the day, but that doesn't work for me. Again, I try to eat something light. 
There is no one-size-fits-all regimen, and each performer must figure it out through trial and error. When I was in the ensembles and dancing, I was less concerned about gaining weight than I am now as the standby for
Elphaba
. As an offstage cover I try to find ways outside work to stay active.
Working out at the gym during the day is especially important for me. I'm a fan of heavy-duty cardio workouts. If the gym that our company managers have set up for us doesn't have a good class schedule, I play my Insanity videos in my room and do a full-body workout with jumps, lunges, and interval training. I work out about an hour a day. I also travel with a foldup bike, and wherever possible I bike from my hotel or apartment to the theater. Boston and Fort Lauderdale are great bike cities.
I also look for
Bikram Yoga studios
. These studios exist all over the country, and they all employ the same series of 26 postures. The classes are held in a room that is heated at 105-110 degrees, which is great for keeping your body in shape and warmed up. The sessions run an hour and a half, and I do them three times a week.
But I'm also careful not to do high-risk activities, such as skiing or water skiing. Even running can be tricky. A knee injury taught me early on that it's something I can't risk while doing an eight-show-a-week schedule. It made me realize how important it is to warm up my body and keep it in shape while on tour. I know actors who got injured engaging in some favorite sport or new activity, and an injury like that can put you out for months with no pay.
My advice to any actor on tour is to know your body and to trust it.
Stickler is the Elphaba standby on the first national tour of "Wicked." Previously she understudied Sophie on the second national tour of "Mamma Mia!" and played Liesl on the Asian tour of "The Sound of Music." CarlaStickler.com.

Additional reporting by Simi Horwitz.