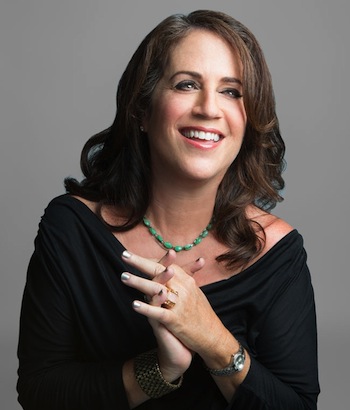 One of my Skype coaching clients in the North Carolina market raised a very good question the other day: "Is taking all work offered necessarily a good thing?"
She wrote, "I'm wondering your opinion on this. About two years ago, I decided that I wanted to work on quality projects and not just collect credits. Many regional actors have the mentality that more is better and thrive on the attention they get from posting about their projects on social media. I know some just want to work. But I feel we won't raise the bar if we take these poor-quality, poorly written unprofessional jobs. I get outstanding film and TV auditions weekly. You helped me with two of them.
"Am I making a mistake by saying no to the opportunities that I feel I've moved on from? I am a professional actor and I feel these projects would detract from the quality work I have done and I'm capable of. Some of my friends, who are very talented, seem to think 'work is work' and 'work begets work.' I understand that, but is it at the cost of not getting the really professional projects?"
This is such a timely discussion. Yes, I do believe work begets work on several levels. It gets you out there and seen within the community in which you want to continue working. There are networking opportunities. I can't tell you how many times I've run into a producer or director with whom I haven't worked in a while when I'm working on a studio lot, and it results in a job offer. Sometimes you literally have to be standing in front of them to remind them that you exist! I also strongly believe in the momentum and energy created in the universe when you are actually doing the work, not just talking about the work. The universe listens and often rewards you.
That said, I think you have to go with your gut on this one in terms of whether you think a project is of poor quality all around. Being seen in that light can actually be harmful and doesn't necessarily bring you anything good. When I see a film, short, Web series, or what is obviously a self-produced project, and it's poorly conceived and unprofessionally completed, it leaves a bad taste in my mouth for everyone concerned with the project.
Don't forget that this kind of work also has the potential to harm your psyche and your spirit creatively. If you're going into auditions and projects with a chip on your shoulder about the quality of the project, it affects your performance.
You have to look at the whole picture and glean whether you'll be learning something, either from associating with like-minded and uber-talented people or from playing a character you normally wouldn't have the chance to.
There really isn't one solid answer or rule of thumb here. There are so many things to consider in your choice. Yes, it's your choice, and don't forget that.
Like this advice? Check out more of Marci Liroff's articles!
Known for her work in film and television, producer and casting director Marci Liroff has worked with some of the most successful directors in the world such as Steven Spielberg, Ridley Scott, Mark Waters, Christopher Nolan, Brad Bird, and Herbert Ross. While working at Fenton-Feinberg Casting, she, along with Mike Fenton, cast such films as "A Christmas Story," "Poltergeist," "E.T. – The Extra Terrestrial," "Indiana Jones and the Temple of Doom," and "Blade Runner." After establishing her own casting company in 1983, Liroff cast "Footloose," "St. Elmo's Fire," "Pretty in Pink," "The Iron Giant," "The Spitfire Grill," "Untamed Heart," "Freaky Friday," "Mean Girls," "Ghosts of Girlfriends Past," "Mr. Popper's Penguins," "Vampire Academy," and the upcoming "The Sublime and Beautiful," which she produced as well.
Liroff is also an acting coach, and her three-night Audition Bootcamp has empowered actors to view the audition process in a new light. The class spawned an an online course available at Udemy entitled "How To Audition For Film and Television: Audition Bootcamp".
Visit Liroff online at marciliroff.com, follow her on Twitter @marciliroff and Facebook, and watch her advice videos on YouTube. You can also read her blog.
Photo by Doug Hac.