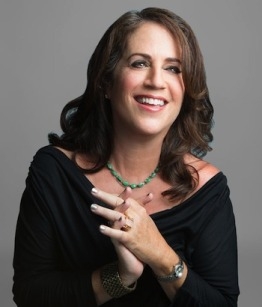 The events on the train tracks in Wayne County, Ga., Feb. 20, while filming the Gregg Allman film have been weighing heavily on me. I have a hard time calling it an "accident." I know that no one meant to do it on purpose or had any ill intent. But I know firsthand what it's like to be pressured into doing something that you don't feel is safe. I know what it's like to be in a situation that's chaotic, and "the team" is pressuring you into doing something you'd never normally do. Second Assistant Camerawoman Sarah Elizabeth Jones lost her life for an ill-conceived "camera test," and seemingly no one had her back.
I was involved in the casting of "Twilight Zone: The Movie" years ago, and refused to cast the children that John Landis and his producer were asking for. I was one of the very few people who said "no" to him.
I spoke to Terri Becherer, SAG-AFTRA's national director of specialty performers, and asked her a few questions.
In response to what actors should do if they feel they're being put in a dangerous situation on set, Becherer says, "I can't emphasize enough that performers should never do something that they feel is dangerous unless they are qualified to do so. The performer's consent is required prior to performing stunts or other hazardous activity. The first AD and the stunt coordinator are responsible for the safety of the set; if a performer feels they are being put in a hazardous situation, they should locate the stunt coordinator or the first AD and let them know of his or her concerns. If there is not a safety person available, then the performer can call the union. We have a hotline they can call 24 hours a day, and the number is printed on the back of every membership card." That hotline is 800-551-9110.
As for possible repercussions from speaking up, Becherer points out that "nothing is worth risking your well-being or the health and safety of your fellow cast and crew. There are protections in place to prevent repercussions from the producer. Be as professional as possible when voicing concerns, and when in doubt, call your union."
Should any actor feel unsafe on set, he or she should find the union-required, qualified person and speak to him or her. "Whenever stunts or stunt-related activity is planned, our contracts require that there must be an individual qualified by training and/or experience in the planning and setting up, or performance of, the stunt engaged, and present on set," Becherer says. "If you believe that such individuals are not on the set, please contact us immediately."
And as far as nonunion productions go, Becherer's advice is the same: "Trust your instincts. Don't do anything if you feel your safety is compromised."
She adds, "Also, SAG-AFTRA considers performer safety to be of utmost priority. Our contracts contain many provisions to ensure that safety. There is a lot of excellent information available on the SAG-AFTRA website. There are links to all of the safety bulletins issued by the industry, as well as many articles on safety from the SAG-AFTRA magazine."
Please be safe. It's not worth your life. Never again. #SarahJones
Known for her work in film and television, producer and casting director Marci Liroff has worked with some of the most successful directors in the world such as Steven Spielberg, Ridley Scott, Mark Waters, Christopher Nolan, Brad Bird, and Herbert Ross. While working at Fenton-Feinberg Casting, she, along with Mike Fenton, cast such films as "A Christmas Story," "Poltergeist," "E.T. – The Extra Terrestrial," "Indiana Jones and the Temple of Doom," and "Blade Runner." After establishing her own casting company in 1983, Liroff cast "Footloose," "St. Elmo's Fire," "Pretty in Pink," "The Iron Giant," "The Spitfire Grill," "Untamed Heart," "Freaky Friday," "Mean Girls," "Ghosts of Girlfriends Past," "Mr. Popper's Penguins," "Vampire Academy," and the upcoming "The Sublime and Beautiful," which she produced as well.
Liroff is also an acting coach, and her three-night Audition Bootcamp has empowered actors to view the audition process in a new light. The class spawned an an online course available at Udemy entitled "How To Audition For Film and Television: Audition Bootcamp".
Visit Liroff online at marciliroff.com, follow her on Twitter @marciliroff and Facebook, and watch her advice videos on YouTube. You can also read her blog.