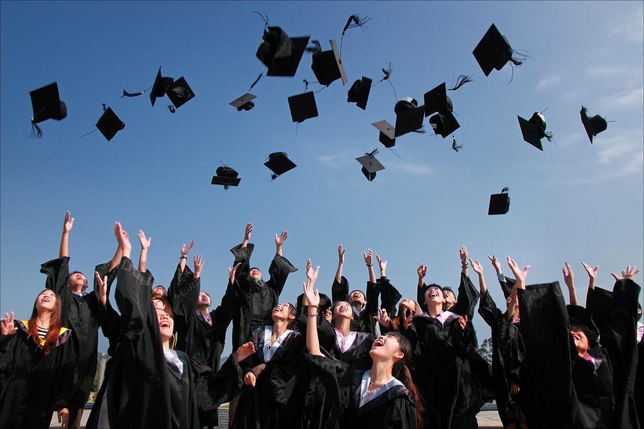 Before you step foot on campus for the first day at any given acting conservatory or performing arts college, you'll need to nail the all-important audition. Here, eight Backstage Experts and industry insiders share the knowledge every prospective student should have before walking into the room.
Use the audition process to illuminate your performance goals.
"The audition process can be revealing and a good opportunity not to quit, but to evaluate what you need to follow this path. You can love acting while finding other ways to keep it in your life. If you struggle to get into a program, explore other ways to satisfy your love for it. You can be an actor anywhere. Still, my favorite place to act is at the Ritz Company Playhouse in Hawley, Pennsylvania, because that's where I got my start when I didn't know as much and acted only because I love it. I still fantasize about going back there and acting for the pure joy. All this to say, I turn away talented hopefuls often and maybe even 'the next Meryl.' So only you will know if you should continue. Do not let any of us take your dreams away. Fight for what you love and go towards it. Remember, if there is doubt in your mind, it's also really worth examining." —Grant Kretchik, associate director of Pace University's School of Performing Arts, head of its BFA acting program, and Backstage Expert
Choosing appropriate audition text is everything.
"It's very unlikely that a 24-year-old actor will be able to persuade me that he (or she) understands Lear's life experience, so as beautiful and as powerful a text as 'O, reason not the need' is, it's probably not a good choice for the vast majority of graduate school candidates. There are many, many other characters from the Shakespeare canon that offer wonderful opportunities for a younger actor. That said, I'm not going to tell any actor, 'No, you can't use that piece.' Actors feel at home in all sorts of material, and that's one thing I'm interested in—what is this actor attracted to?" —Walton Wilson, chair of the acting department at the Yale School of of Drama
Monologues are the double edged college audition sword.
"Monologues are horrible animals. We all hate doing them, we all hate looking for them, listening to them—but they're a convenient way to get to know another person who wants to be an actor. We can see if you have talent, any sense of instincts, a creative imagination, if you're able to access emotion freely—and I don't mean a frenzy of emotion, but allowing yourself to come from a real place. Anything apart from that is distracting." —Lucien Douglas, faculty member at University of Texas at Austin
Show your truth in the audition room.
"Be who you are, rather than show who you are. Don't just tell us what you think we want to hear. We're not just looking for their voice, we're looking for their acting as well. Is there truth behind what they're saying?" —Brian Kite, chair of UCLA TFT's Department of Theater
Go (calmly) through the motions.
"If you'll be singing, you will most likely do so first, right when you enter the audition room. Before you sing, approach your accompanist with your sheet music to set the tempo. Then tell the auditors your pieces. If you are singing with prerecorded backup tracks, you will set up your playback device and announce your songs. Do not plug in devices. Be charged up and have the volume preset and ready to go.
"After your audition is complete, the auditors may ask if you have questions, or they may ask you a few questions. Enjoy this brief exchange. When you are finished, thank them for their time and thank your accompanist. Exit the room with a smile." —Mary Anna Dennard, author, founder of College Audition Coach, Backstage Expert
Be malleable in the room.
"We require our students to do two monologues, a classic monologue and a contemporary monologue in their age range, about a minute and a half each. We only have about 10 minutes to look at their work and also to talk to them, but then it's really important to me to see what other qualities they may not be showing. It would not be unusual for me to tell them to do [their monologue] as a comic monologue even though it's a straight play…do it in a French accent, in a New York accent… If they look terrified by that, it gives you information about how flexible they are." —Barbara MacKenzie-Wood, Professor of Acting at Carnegie Mellon University
The process is as much for you to get to know them.
"Be ready to talk about yourself. Why do you want to act? How does each one of the schools specifically meet your criteria and dreams? Sometimes the professor auditioning you will be much more interested in the person sitting in front of them, talking about their passions, than the actual audition." —Caroline Liem, L.A.-based casting director, teacher, owner of College to Career Acting, and Backstage Expert
Embrace your nerves.
"Whether you are about to enter the room for a college audition or a professional audition, it's important to not let your nerves overpower the audition experience. It's ok to be nervous; typically, it's because you're excited about the opportunity. As a professional, controlling your nerves might get easier, but honestly, no matter how much audition experience you have, you can never predict what tricks your mind will play on you or if there are outside factors (like running late, drinking too much coffee, etc.) that impact what happens to you right before the audition.
"Many college programs will find a way to calm you down before your audition by offering a group warmup or talking to you and getting to know you before you start your audition material. They understand that being nervous is part of the process. If you're nervous because you haven't thoroughly prepared the audition material, chose it at the last minute, or didn't read the play the monologues have come from, they will be less forgiving. The more prepared you are, the more you will be able to trust yourself, take a deep breath before you walk into the audition room, and keep your cool." —Tom Morin, professional actor, NYC-based acting coach, co-founder of Polish Your Passion, and Backstage Expert
See auditions for actors of all ages in Backstage's casting calls!