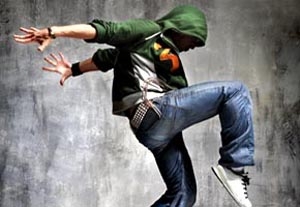 Most professional dancers performing today came of age during the era of the megastudio, those enormous dance training facilities—such as Edge Performing Arts Center in Los Angeles and Broadway Dance Center in New York—that feature a vast variety of instructors teaching many different kinds of classes under one roof. The convenience afforded by these studios is fabulous, and their wide array of offerings is certainly enticing and seemingly necessary for any dancer wanting to succeed in today's versatility-oriented commercial dance industry.
However, before real estate costs and other economic factors forced many dance teachers to close their independently operated studios, professional dancers often received virtually all of their training at only one or two studios and with only one or two instructors. While the megastudios have certainly made it easy for dancers to access a greater diversity of classes and instructors, they also provide the temptation to jump around from teacher to teacher, which may compromise the effectiveness of a dancer's training.
Too Many Cooks
"You need to start by asking yourself if the classes you are taking are helping you get jobs," says choreographer and former dancer Alan Onickel, who has taught tap and jazz dance in studios, festivals, and workshops all over the world and currently teaches intermediate and advanced tap at the New York megastudio Steps on Broadway. When Onickel was a dance student, about 30 years ago, he studied largely with the famed New York instructor Phil Black, who taught a completely different style of jazz each day. "You had to pick things up quickly," Onickel says, "and that really prepared you to go to an audition and get the job."
In the highly specialized dance community of today, most instructors teach only one style. In order to experience the kind of stylistic diversity that a teacher like Black offered, dancers must study with a lot of different instructors. Yet in so doing, Onickel feels, they lose a lot of the benefits derived from working consistently with one teacher over a long period of time. Particularly in the initial stages of developing one's technique, there is essential educational value in the kind of sustained nurturing a dancer gets from a teacher who has really come to know that student's individual strengths, weaknesses, interests, and personality.
Onickel advises dancers to try to find classes that offer the kind of variety that will prepare them for auditions but that also let them study regularly with one or two instructors, whom they can grow familiar with and trust to provide informed guidance. "Once you have a strong technical base, going to lots of different teachers is not such a problem," Onickel says. "But when you're first learning, you can find yourself getting contradictory information, which can be very confusing and disruptive to your advancement."
Don't Dance Yourself Into a Corner
It is also extremely important to make sure your dance classes are providing training that is generic enough to be applicable to the wide array of movement styles you will encounter when auditioning. Unless you are aiming to get into a particular company or to work with one specific choreographer, you need to be careful about taking classes with choreographers who may only be teaching as a way to supplement their incomes. While it may be alluring to take a class with a prominent choreographer, Onickel warns, "What an instructor teaches you shouldn't be so specific that it just works for his or her own choreography."
Another important aspect of selecting dance classes, Onickel says, lies in the feedback you get from the instructors. "Are they giving you information that you can use at auditions—not just information about how to do the steps, but about things like spacing and other skills that you need in order to succeed as a professional dancer? And do they give you individualized corrections? Remember, dance classes aren't about boosting your self-esteem. If the teacher never says anything to you but 'That looks wonderful,' you may love taking that class, but careerwise you're wasting your money."
On June 5 and 6, "Miles of Styles," a tap and jazz dance concert produced, directed, and choreographed by Onickel, will be presented at the Lincoln Center Institute's Clark Studio Theater in New York. The show will feature choreography in the classic jazz styles of Jack Cole, Michael Kidd, and Katherine Dunham, as well as Charleston, swing, Latin, and funk routines. It will also include tap numbers representing the styles of the Nicholas Brothers, Coles and Atkins, and Fred Astaire.
The concert reflects the kind of stylistically varied dance training that Onickel underwent as a young professional, training that he still feels is key to supporting a successful dance career, particularly for those wanting to work in musical theater. "A lot of dancers today aren't aware of all that came before hip-hop, which is mainly what is taught as jazz dance now," he explains. "But people spend lots of money renting DVDs of old Hollywood movies, and they seem to want to see these older styles of dance, which are rarely performed live or even on TV. Hip-hop is great, and so is the kind of tap we have today, the style that Savion [Glover] has brought, but there is a wealth of other styles that came before, and they need to be studied, preserved, and shown on stage."