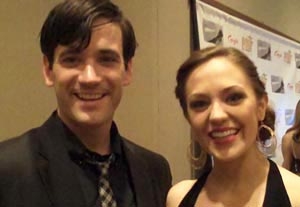 Whether they came to Broadway with significant dance training or whether they had to train hard to make their dancing convincing, the 2011 Astaire Award nominees had good advice and insight for aspiring performers
"A dancer is also an actor," said J. Elaine Marcos, currently on Broadway in "Priscilla Queen of the Desert." "In order to dance, you actually need that ability to act, to express yourself without words."
Stars like Aaron Tveit of "Catch Me If You Can" and Colin Donnell of "Anything Goes" came to Broadway with little dance training and were also among the nominees for Sunday's awards.
"I never would have imagined in about 100 years that I would have been at an awards ceremony for a dance award," Donnell said.
Watch the Astaire Awards footage below: