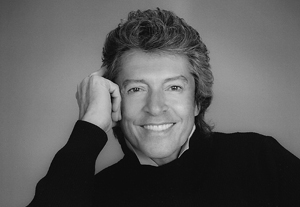 Broadway's
Tommy Tune
will receive the prestigious Capezio Dance Award April 23 at a gala celebration at New York's City Center, marking the 125th anniversary of the company whose name has become virtually synonymous with dance footwear. Bestowed annually since 1952, the award recognizes significant contributions to American dance by an individual or company, with an emphasis on those who bring distinction and innovation to the art form.
Tune began his career as a dancer, performing in the ensembles of numerous Broadway musicals before stepping into a principal role in 1974's "Seesaw," for which he won the first of nine Tony Awards. He went on to choreograph and direct some of the most imaginatively staged Broadway musicals of the 1980s and early '90s, beginning with "The Best Little Whorehouse in Texas" (1978).
Tune won the best choreography Tony for "A Day in Hollywood/A Night in the Ukraine" (1980) and for "My One and Only" (1983), in which he also starred and for which he won the Tony for best actor in a musical. He garnered the best direction of a musical award for "Nine" (1982) and was honored with the choreography and directing awards for "Grand Hotel" (1989) and "The Will Rogers Follies" (1991). Tune also performed in the films "Hello, Dolly!" (1969) and "The Boy Friend" (1971) and has a star on the Hollywood Walk of Fame.
Reflecting on his career, Tune is happy to tell Back Stage readers what a key role the publication played in achieving his dream-in one day. "I remember arriving in New York, on my very first day here, many years ago," he says. "The first thing I did was pick up a copy of Back Stage, and in it I saw a casting notice: 'Audition today for Boy Dancers Who Sing, 2 o'clock at Variety Arts.' I went, and I got the job. My first day in New York, my first audition, and my dream had already come true-thanks to Back Stage. All I had ever wanted in life was to dance in the chorus of a Broadway show. Everything else that has happened for me just evolved naturally from that."
Born and raised in Texas, Tune is currently performing "
Steps in Time, A Broadway Biography in Song and Dance
." An autobiographical touring production, it uses music, dance, and storytelling to celebrate Tune's five-plus decades in show business (which he begins counting from the day he earned his Equity card). 
Tune is also working on a new show he conceived about the legendary New York City club Studio 54. "We've done a workshop production of it on the University of Miami campus," he says. "It's the story of the development and short history of Studio 54 and what the effect of that place was on our culture and the lives of those who frequented it."