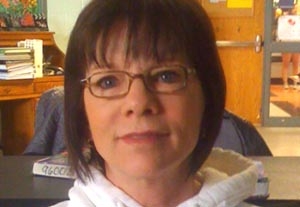 Most of the readers of Back Stage are adults working in the film or theater world, but here in Highlands Ranch, Colo., a group of high school students is also discovering the wealth of weekly information found in Back Stage.
I receive Back Stage weekly and follow it on Twitter. For the past year, I have often come into class with new information from the current issue. This past November, a light went on in my head: Why not let my students discover what I have? I had the juniors and seniors in my upper-level acting class begin reading 2010's issues of Back Stage in December.
When I gave an assignment that included a good deal of writing followed by a presentation, the students sank into their seats, their eyes blank. But when I displayed the interesting, and often gorgeous, pictures of famous actors in Back Stage, they perked up. I heard oohs and aahs followed by "She's hot!" or "He's hunkalicious."
Normally I would have gone page by page through an issue, sharing the contents with the class. With this assignment, however, I decided to have the students do the page-by-page discovery. Each student selected an issue based on his or her interest and/or favorite actor on the cover. (Nice enticement, Back Stage!)
Next step: move page by page through the issue, listing every article or ad they saw. They read several articles, concentrating on the one that most impressed or affected them. Putting all their facts on paper was the next step. Finally, each student took the floor to give his or her report.
The presentations were fun, interesting, and thorough. They prompted lively, passionate discussions and quite a few healthy arguments about what makes a really good film, which directors take risks in making their films, which actors are famous because of their looks and which are famous because of their talent, and more.
The class (and I) learned how much auditioning has changed over the past 10 years, how digital technology has reduced the need for hard-copy headshots, how to audition by sending digital materials instead of flying to a distant city, how to find a gifted acting coach or class, and who to contact when you're new in L.A. or New York. Of special interest to the seniors were the articles about conservatories and universities that offer degrees in acting, design/tech, lighting, costuming, and sound.
The entire project took three weeks and was worth every minute. The students in this class now feel much more informed about current news and trends. All are glad that they took on this assignment. During our lunches together, or after school before rehearsals, conversations often turned to something we had discussed during the previous presentations.
We will repeat this project in May, before graduation, when I have issues from 2011 for them to choose from. Each student will be asked to start a Twitter account and to follow Back Stage, so they can get daily updates just as I do. They will wonder how they lived without it!
Thank you, Back Stage, for such a stellar newspaper. Keep the great news coming!
Barb Dignan began teaching on the East Coast in the 1970s. She moved to Denver in 1989 and has been teaching theater and directing plays and musicals since 1998. A number of her students have gone on to successful careers in the performing arts.