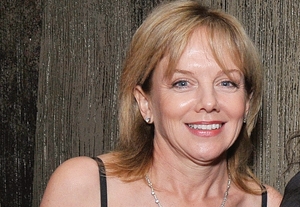 They're coming—from China, Ireland, Israel, and Canada this year. Also, America, and just one film, an extraordinary film, from the U.K. The "they" are actors and directors. Actors in productions from these countries will be performing as a part of the California International Theatre Festival 2010 season, July 17–25, in Calabasas, Calif. On occasion, we've been asked why our local theater community should be coming to see international productions rather than supporting its own exceptionally fine local productions. It's a great question. Here's why. See if you agree.
These artists are winging over to perform, teach, and learn. The performances are all U.S. premieres (save wonderful Michele Lee in her stunning cabaret, July 24). The teaching aspect is very exciting, as these international artists will be holding master classes for the CITF apprentice corps of 25 young theater artists in the making. The learning part is where the magic starts to come in.
In our first two seasons, we've witnessed visiting artists from Ivory Coast, Israel, France, and beyond experience a paradigm shift in how they perceive the U.S. Just think, foreigners with a positive feeling toward the U.S.! They've left with real friends in America, having performed for smart audiences, with the beauty of Southern California tucked into their memory banks. The magic has extended to two of our American artist alums, who have been swept onto the international festival circuit, touring their plays abroad. One of our artist alums is currently on the road in a cross-cultural collaboration with an Israeli director he met whilst with CITF. Would that CITF could take credit for these activities. We can't. It's just that good things happen when artists from around the world come together—food in a hurting world such as inspiration, deeper understanding, and...well...fun. I think we've always known that theater keeps its finger on the pulse of the collective consciousness as no other art form does. CITF attendees and participants alike experience this on a global level as we sit in the dark bearing witness to our shared humanity. Last season CITF staffers sat in the back row as we watched the production from Israel unfold on the stage. In the audience were four attendees whose wardrobe clearly indicated these were persons of the Muslim faith. Not that we're claiming to change the world, but something happened there, if no place else, in our hearts.
Unlike so many industries, theater arts has always been a cross-cultural medium. Tennessee Williams has been translated into 140 languages; Chekhov, Ibsen, and Shakespeare, to name but three iconic luminaries, have been performed through the generations by American artists. Theater arts have resided in a global village connecting the world since long before the Internet was even dreamed of.
Stylistically, we in the U.S. have been catapulted forward through powerful influences from abroad—for example, Stanislavsky, Grotowski, and Peter Brook. American artists seem to have a particular ability to digest foreign disciplines and ideas, make them our own, and move the art form forward as a result. Selfishly, this may be my most favorite reason why we as local actors should witness actors from abroad. Seeing a different perspective, gesture, vocal technique, set design may open up whole new vistas of thought for any one of us. And who knows? Someone who comes might just decide to venture out onto the international circuit. After all, if I may be bold enough to quote the master, "All the world's a stage."

Linda Purl is an award-winning theater and television actor ("The Office," "Matlock," "Happy Days," etc.) and the artistic director of the second annual California International Theatre Festival. The festival will run July 17–25 in Calabasas, Calif., and will feature American premieres from Israel, Newfoundland, Labrador, and Ireland, as well as a performance from China, an intimate documentary on Harold Pinter, a cabaret with Michele Lee, and an apprentice showcase. Tickets range from $30 - $45 and can be purchased on the Festival's website at www.citfestival.org or by calling 800-351-2766.