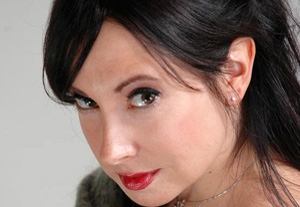 No one ever said acting was an easy path. I joked that it couldn't be harder than the bar exam, or being chosen to join the district attorney's (state's attorney) office in Chicago to work as a prosecutor in the criminal prosecutions bureau. But I knew deep down when I left that position to move to California and pursue my passion, it truly would be an arduous road. I just didn't realize how bumpy it would be. When my father passed away unexpectedly in 2003, I began writing a journal of personal reaction. I was humbled to witness and record a family struggling and recovering from grief, using the lessons my very father taught me about life, love, and music to pull together and live.
When I decided to turn that journal into a script and turn our experience into a film, which would ultimately be titled, aptly, "Joy," my sister Elizabeth became my co-producer and partnered with me in Red Love Film. An MBA student at Xavier University, with a deep love of music, she was to handle the business end of the project. She was pregnant after a long struggle to become so, and her dreams to be a mother and a producer were coming true. My dreams of acting and producing were on the horizon. The goal for Red Love was to combine profitable feature filmmaking with support to the nonprofit and philanthropic world. It was a bittersweet time: For all the happiness, this was born of a sad event. We were close to production when the unthinkable happened. Elizabeth, 17 weeks into her pregnancy, passed away due to complications, and we lost her unborn twins. I was devastated and almost threw the script away.
But I knew my father and sister would be proud of what had been built. I had to persevere for them. I never knew how literally and personally the company's mission of combining charity and art would be realized. I started the Foundation of Joy (www.foundationofjoy.org), a 501(c)(3) charity, in honor of Elizabeth. The foundation became a co-producer on the film and will benefit as a major investor from the sale of this film. The foundation's mission is to raise funds to promote adoption plans and generally support the welfare, artistic development, health, and wellness of children.
And the film did happen, and Liz posthumously became a producer on her first feature, because of the generosity of the cast, crew, vendors, locations, and the community of Hamilton and Cincinnati at large, who donated their time, energy, and love to the film. Actors who flew in from Los Angeles at a fraction of their rate and crew who came in from Chicago and New York on buses or drove on their own dollar are just some of the many incredible efforts put forth to see this film made, just for the sheer love of the story.
Last weekend I saw the film screened at a wonderful festival. Next weekend I'm attending a major fundraising event for the foundation. I've succeeded. I love my father and sister, and would give it all up to have them back. But they are with me still, as I couldn't have done it without the lessons they taught me: that obstacles are opportunity. That you only truly fail when you give up. I watched two people dear to me have their lives cut short. I can't urge each of you enough to follow your dreams. Live hard every day. We don't know how many of them we have.
Julie Marie Hassett is an actor, writer, producer, and social advocate. For more on the film "Joy," visit www.joythefilm.com.