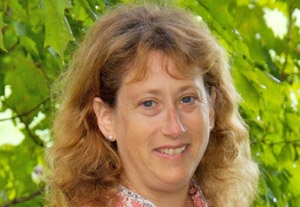 In the ever-changing world we live in, the only certainty is that things will continue to change. As a 20-year veteran of the business of casting—something that should seemingly stay the same, as it revolves around finding just the right person for a particular role—I see my methods of getting there go through change every single day.
Where we used to painstakingly go through the Players Directory and look forward to the new delivery of books, we now do it online, as it's an e-book. Where we used to receive stacks of large stuffed envelopes, we now get all submissions and click through them. Where we used to call to schedule appointments, often we send them out through email, and auditions have gone from face-to-face readings to tapings in the room to receiving YouSendIt videos from across the country. I still personally believe in the old-fashioned calling the agent to discuss a submission and making friends with the assistant to make sure that the appointment got called out with enough notice so that the actor comes in well-prepared. I also love to be in the room and focus on the actor and not a camera or video screen. You see, it is not the end result that has changed but the tools of the trade that have changed, and we all need to upgrade and update our tool belts.
Interestingly, I do not believe that actors are aware of how significant these changes have become. Many actors have not fully embraced the revolution and taken complete advantage of it. Luckily, there are some strong examples of actors making the big changes and creating new paradigms of entertainment that we can all learn from. Take Will Ferrell and Adam McKay's FunnyOrDie site, which has become the Web channel of choice for comedy. Less-famous actors created "The Guild," which now has more than 25 million viewers. During the last several years, other well-known actors and writers have charged onto the Web with "Strike TV" and "Dr. Horrible's Sing-Along Blog," and Web series like "Quarterlife" have moved to network, only to be canceled. New sites like TheRoomLive
.com are cropping up every day. The point is, opportunity is knocking everywhere, and actors need to take full advantage and use their talent and discerning judgment in pursuing these uncharted waters.
Armed with information, actors can properly hunt for opportunities and be sure to put themselves forward. Today, actors have the power and resources available to know what opportunities are out there for them and make the wisest choice. Becoming a digital native needs to be on the top of every actor's list. In 2010, every actor needs to become his or her own digital advocate.
Heidi Levitt is a casting director whose credits include "Natural Born Killers," "The Joy Luck Club," "Lakeview Terrace," and films recently screened at Sundance 2010: Mark Ruffalo's directing debut "Sympathy for Delicious" and Rodrigo Garcia's "Mother and Child." She is the developer of an iPhone App called Actor Genie, available for purchase on iTunes.