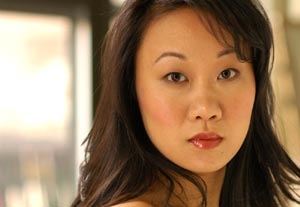 Sometimes the fine line between fiction and reality is a little too fine -- as well as the timing of it.
A few days after I landed back in Los Angeles, I was offered a two-person play about war veterans and the post-traumatic stress that inevitably follows.
"War & Therapy", a two person one-act by Paula J. Caplan, is about the discoveries and dynamic between a therapist and a young female war veteran.
A year ago I shot a short film on a similar topic called "Carla" about post-traumatic stress disorder in female war veterans who were the first to fight toe-to-toe in ground combat with their male counterparts.
I always play the same role at least twice; whether it's theatre, film, or television, it doesn't matter. Why? Don't ask me, ask the Universe. It's as if the Universe is saying:
"Okay, the first time was to get your feet wet; the second is to help plant them on different ground."
This second time around was definitely on different ground.
READ THE ENTIRE STORY ON UNSCRIPTED