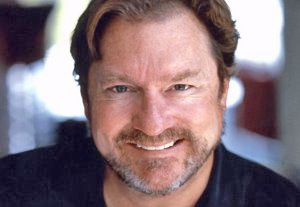 It seems it's become traditional at the beginning of the SAG Awards broadcast for the camera to pan across the tables of hopeful award nominees, finally stopping for a close-up. The actor looks at the camera, tells a brief, hopefully funny snippet about themselves, and ends with, "I'm blah blah blah, and I'm an actor." Well, this blah blah blah would someday like the chance to finish his snippet with, "I'm a character actor, and damn proud of it."
I don't think anybody starts out to be anything but an actor, period. I certainly didn't have the hubris to think I could start out playing lead roles. I was happy just to be in a directing scene, working out a character. As I tell a lot of students, for me, acting was a series of baby steps. I started in college, taking an elective course that took me to student directing scenes. From there, to doing one-acts for those same students. Then, heavens, a walk-on in a production on the main stage. Finally to main-stage roles, then oh boy, a show outside of the university. You get it. The point here is, the only way to find your strengths is to do. Get out and do it!
I was lucky enough to get a job doing outdoor theater right after school, then straight to NYC with the National Shakespeare Company, touring the country for nine months. Working in a 12-man company, doing three shows, triple-cast in each show, playing venues from the 5,000-seat house at West Point to a community college in Sioux City, Iowa, and everything in between was a dream come true for preparing to learn your craft by doing. Many people ask me if I think luck has played a role in what success I've had. I say, Absolutely, but luck without preparation is just a wasted chance. I felt prepared, with a background of Shakespeare and many Off-Off-Broadway shows, to audition for a Broadway tour of "Driving Miss Daisy." This two-year tour took me eventually to Los Angeles. Now, as an actor with a résumé, I wasn't just a new body, one of many, trying to get work. I had work. And, as the saying goes, work really does beget work.
I've found over the years that the number of people who actually work in the business is fairly small. Why? The same reasons as in any business. Show up on time, work hard, and be polite. It's astonishing to me the number of actors I've come in contact with who think it's okay to show up a half-hour late, asking for pages they haven't bothered to look at yet. Again, preparation. You have to be better than everybody else in that room to get the job. How can you compete without the basics of knowing your lines?
People also ask, "Why do you like doing so many different characters?" I always answer, "Why wouldn't you?" That's why you got into acting in the first place. Although I love doing comedy, if I had just done sitcoms after having done, say, "NewsRadio," I wouldn't have had the chance to work on "The West Wing." Casting directors realistically remember only your last job; it's up to you to challenge yourself and show them something else. Of course, if you're strong in one particular area and you feel that shows you at your strongest, do it! Make a living! It's show business, after all.
What prepares you for character work? The basics. Observation and listening. It's hard to listen; you have to keep your mouth shut. But you'll be rewarded with reaction and real emotion. From there, you're only a step away from conversation and, perhaps, I don't know, acting.
I'm Stephen Root, and I'm a character actor—and damn proud of it.
Stephen Root's credits include "Leatherheads," "O Brother, Where Art Thou?," "Office Space," "Dodgeball: A True Underdog Story," and the upcoming "The Conspirator," directed by Robert Redford. Voiceover includes "King of the Hill," "Ice Age," and "Finding Nemo." He starred on "NewsRadio," and recent television arcs include "True Blood." His "24" arc airs March 8, 15, and 22 on Fox.