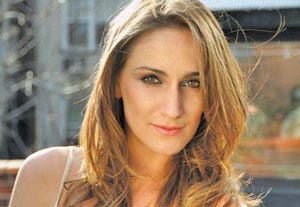 Agents. The bipolar living roller coasters of our delightful industry, who we love to love and love, love, love to hate. Good ones are harder than a lobster 20,000 leagues under to obtain, and "decent" ones…well, pretty darn hard to get too.
My Fabulous Manager hooked me up with Elusive Agent about, erhm, a year ago, and in that span of time we've had a relationship that could only be likened to one with a Bad Boyfriend. Bad Boyfriend was sweet in the beginning—proffered flowers on a regular basis, the occasional Godiva holiday box, the frequent calling to express how wonderful and irreplaceable I was. Then Bad Boyfriend stopped calling. Bad Boyfriend lessened the invitations to dates, and finally disappeared off the freakin' face of the earth. "What could have happened?" I mused to myself over my bowl of chocolate and wine. "Did Bad Boyfriend obtain someone new? Get bored? Get blown up by a stick of Acme dynamite?"
Then suddenly I booked a pilot. Bad Boyfriend started calling again, offering more treats and sweet nothings, bouncing about and acting like nothing had happened between us. I began to doubt Bad Boyfriend's reliability and consistency. I decided to dump Bad Boyfriend for good.
Fabulous Manager is as tired of it as I am. No calling until I get amazing feedback on something Fabulous Manager gets me in on and the CD emails Elusive Agent instead since she's still on my résumé. Time to move, move, move on.
Not to be ungrateful for the time I spent with Bad Boyfriend… I learned a great deal about agent meetings, the handling of the agent and the agent's assistant, and juggling my two reps and who was good for what projects/which coast/what medium. Fabulous Manager is crazy amazing in New York for television and Los Angeles for film. Elusive Agent was good for television and okay for film in New York but has absolutely no pull (or doesn't want to have it) in Los Angeles. Funny thing was, I had a general in L.A. with one of the presidents of casting at a Big Four network who did nothing but rave about my agent. Am I missing something here?
Maybe the relationship has just turned sour—kind of like a cucumber that's been pickle-i-fied. Time to suck it up and move on.
Ashley Avis blogs for Unscripted
on BackStage
.
com
.