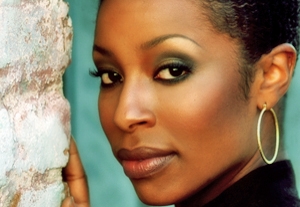 I had no idea I would ever be performing live theater. Even though so many people said I would be perfect for Broadway, I never pictured it. I knew nothing about Broadway. I grew up in Oakland, Calif., where the only Broadway shows I was exposed to were the commercials on television promoting the tour that happened to be in town at that particular time. I was totally clueless as to how inspiring and relevant those live shows would have been for me to watch. Even though I saw clips of stages filled with singing, dancing, lights, and costumes, I didn't understand that I had the option to consider being a part of this world of entertainment. Living closer to Hollywood than to Broadway, I aspired to singing, television, and movies, but—and it's a joy to say—it seems another path revealed itself to me.
After "American Idol," I went on tour, I recorded an album, I traveled and performed across the United States. Soon thereafter, I was offered the opportunity to audition for a Broadway show. I was actually open to seeing what the live theater world had to offer me, even though I initially had different plans as to how I would proceed with my career. After auditioning and being cast as Nettie in the national Broadway tour of "The Color Purple," my world changed tremendously.
Being on stage performing pop songs is quite different from performing on a stage doing live theater, for sure. You can't just go out and whale a song like you want to. There's a structure and format laid out for you to follow. You are no longer "you"; you become a vessel through which a character is portrayed. You sing, act, and dance according to what complements the character, the time period, and the music director's intentions. It's basically not about you "the artist" anymore. And, to my surprise, that's the part I love about acting. Don't get me wrong: I also love having the spotlight on me as an artist; however, it's something about the challenge of being disciplined, being able to portray a character, staying true to that character, and making an impact on those witnessing that warms me. Stepping out of your element and still being able to maintain comfort is a skill—and not one that all music artists have. Though I've been able to experience stepping outside of my element, there are many more elements of acting I want to explore.
It's so funny: When you're young, you think you have your future all figured out. "By the time I'm 25, I'm going to be a rich and famous singer and actress, then I'm going to settle down and get married. And after my husband and I have enjoyed being married for a least two years and have traveled and seen the world, by 27 I'm going to have kids." Well, I did reach singing fame by 25, but I was a professional actress and divorced by 27. Don't you even ask me when the kids are coming! In my adult years, through trial and experience, I have learned that you just can't predict life. It deals you cards, and you have to play them to the best of your ability in order to get to the life you dream of.
LaToya London was named the early front-runner by Simon Cowell, Elton John, and fans to win Season 3 of "American Idol." On air she joined the ranks of "The Three Divas," alongside Jennifer Hudson and Fantasia Barrino, before she was voted off, coming in fourth place. London later garnered a Peak Records recording deal and recorded two Billboard-topping singles. Regional theater and tours: Handel's "Messiah," Quincy Jones' "Blues in the Night" at the Hollywood Bowl, "Issues: We All Got 'Em," and "Beehive."
"The Color Purple," presented by Broadway/L.A., is running Feb. 11–28 at the Pantages Theatre, 6233 Hollywood Blvd., Hollywood. Tue.–Fri., 8 p.m.; Sat., 2 and 8 p.m.; Sun., 1 and 6:30 p.m. (800) 982-2787. www.broadwayla.org.