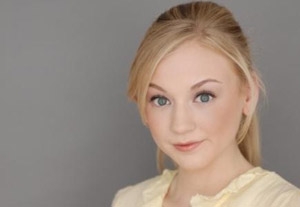 New York actor and writer Michael Buckley knows a little something about perseverance: He spent more than two years organizing readings, followed by rewrites and more readings, of his play "Nemesis" with the hope that it would someday become a full-scale production. Along the way, a playwright saw a workshop production of "Nemesis," liked both the play and Buckley's performance in it, and invited Buckley to do a reading of his new play. Buckley had no idea that agreeing to participate in the playwright's reading would be the stroke of serendipity needed to move his own work forward.
After the reading, the playwright introduced Buckley to his literary agent and added that he was "a talented young playwright." Buckley had previously submitted his script to the literary department—with no response—and told the agent so. The agent replied, "Actually, my assistant has your script. But now that I've met you, I'll read it." The agent called Buckley the next day and they planned a reading of a newly revised version of "Nemesis." Based on the reading, the agent signed on to represent the play. Says Buckley, "You never know where a project is going to end up or how the dots will be connected."
Theatrical readings come in many shapes and sizes—from actors casually sitting in a circle in a living room, restaurant, or 99-seat theater to a full-scale staging with blocking and basic production elements performed for an audience of potential financial backers.
Actors carry script in hand, even in the most elaborate readings. Much like an audition, performers should be familiar with the material, but memorization is not necessary. The script should be approached as a safety net, rather than a crutch. A little preparation before the reading will help move the actor off the page and into an active state of listening and interacting with the other performers. Strong cold-reading skills are crucial for actors participating in readings since rehearsal is often minimal or nonexistent.
Readings provide an opportunity for performers to be of service to a work in progress in its earliest stages while also flexing their actor muscles. Says Los Angeles-based actor Emily Kosloski, "In a reading, you're stripping the piece down to its bare bones and focusing on the words, the language, and arc of the story." More often than not, the writer is present and may be hearing his or her words spoken for the first time. Sometimes a director or a creative team attached to a project will spearhead a reading and give soft direction to actors prior to the reading or during the rehearsal process. Generally, performers must rely on their own preparation and instincts to give shape and meaning to the script.
After a reading, actors and audience members are often encouraged to provide the creative team with feedback, which may be used for rewrites. In the best-case scenario, the project will secure support for a full-scale filmed or theatrical production.
A Chance to Shine
While the promise of pay is not the norm, some readings eventually lead to jobs for the actors involved—either directly in a mounted production of the script or indirectly based on a relationship formed by participating in the reading.
L.A. actor Brendan Hunt saw a notice on Facebook seeking actors for a reading of a new musical, but there was a catch: He would need to sing country music. Although the director was familiar with his work, Hunt had yet to demonstrate proficiency as a country-western vocalist. He immediately sent the director a crude recording of a Mickey Gilley song. The director liked what he heard and asked Hunt to do the reading. Hunt's participation in the initial reading of "Savin' Up for Saturday Night" went well, and he successfully auditioned for the part later that year when it premiered at Sacred Fools Theater. When the producers remounted the production at a larger theater the following year, Hunt was asked to reprise his role. During tech week, he learned that he had been nominated for a 2010 Ovation Award for lead actor in a musical. Says Hunt, "None of that would have occurred if I hadn't done the reading."
New York-based actor Emily Kinney became an integral part of the development of a new script when a recent reading at Radio City Music Hall led to more-elaborate readings. As the script inched closer to production, the reading expanded to incorporate full staging before an audience of producers, backers, and technical and marketing people who would be working on the show. Says Kinney, "I got more and more invested in the piece as I saw how it changed. I saw how much the team cared that the piece move forward and eventually get the money and support it needed to start production."
Bicoastal actor Ann Hu earned a role in "The Bilbao Effect," a world premiere play that opened Off-Broadway last summer, after participating in a reading. Playwright Oren Safdie and director Brendan Hughes, whom Hu had worked with previously, requested her for a reading of the play in the L.A. home of the producer. Hu's participation in the reading solidified their decision to cast her as the lead in the New York production. Says the actor, "Who knew I'd have to do a reading in Los Angeles to book a job in New York?"
Bittersweet Goodbyes
More often a reading is an entity unto itself—a first step in a difficult and unpredictable journey toward a fully realized theatrical production. There are no guarantees that the script will ever see the light of day. "There are a lot of readings done in L.A., and most don't get the chance to make it to production," says Kosloski. "I've read some wonderful scripts that have sadly gone nowhere. I've definitely learned a lot about how difficult it is to see a project all the way to fruition."
Hu recently did a staged reading of a play in Los Angeles and found the experience to be bittersweet. "The majority of the actors were New York expats finding their ground in Los Angeles. There was chemistry, talent, commitment, and the writing was fantastic. Personally, one night wasn't enough," she says. "I didn't want it to end and could have been happy doing that play in a full production eight times a week. It was a 'should have been so much more than a reading' reading."
Much like an audition, there is no guarantee that the actors in the initial reading will be asked to stay with the project if it moves forward. Kos-loski suggests that genuine interest in the creative process, rather than the pursuit of work, drive an actor's participation. "Many times the reading is not about you getting the next job; it's for the purpose of the writer to hear their words out loud and to see how they are being interpreted," she says. "If it leads to more work or a friendship or a partnership, that's great, but the reading itself is the event. I like being a part of readings because I am curious about the beginning stages of a show and am curious to see what new work is out there. I don't participate in a reading just because I think it will lead to more work. I participate in the reading because the reading itself interests me."
Straight From the Scribe
Buckley's experiences on both sides of the table helped shaped his appreciation for the symbiotic relationship between actor and scribe and its integral part in the creative process.
"As a writer," says Buckley, "a reading is helpful 100 percent of the time. It's so hard to make cuts. You need to hear something not work out loud for you to say, 'Guess that line or that character or that scene has got to go.' But there are happy surprises too—like a joke you didn't think much about that kills. Sitting there and listening to your words can be excruciating. You have to be really honest with yourself."
Buckley believes that the post-reading draft of his romantic comedy script was much improved—a process that was aided by skilled and committed actors. "The reading helped me identify tone inconsistencies and necessary reductions. The current draft is super tight; really efficient storytelling. The reading helped
a lot."
Diving In
Most readings require a minimal time commitment and have little or no rehearsal. But the fly-by-the-seat-of-your-pants nature of readings is a mixed blessing to the busy yet studious actor. How does an actor shine when there is little time
to prep?
Kinney suggests going for broke by making bold choices. "You can't hold back," she says. "You may only have a day or one rehearsal to get through the material, so you have to listen to your gut instincts and go. If something doesn't work, it's okay because the piece is
in its beginning stage and is a work in process."
Kosloski's participation in readings has taught her how to streamline her thoughts in order to get character points across in a simple and direct manner—a useful skill for an actor in any medium. She explains, "You don't have props, costumes, sets, or blocking to tell the story, so you have to rely on the language and timing instead."
Buckley knows that a little preparation can go a long way—and ultimately impress the right people. At a recent reading of one of his scripts, he was amazed at how many of the actors sounded like they were reading the script for the first time. "The actors who made some decisions and had read the entire script and understood the tone really stood out," he says. Later, when Buckley and his manager decided to produce a Web series, they called in some of the standouts from that reading. "The people that did the work before the reading and knocked the ball out of the park became the people I wanted to work with in the future," Buckley says.
Many actors find the low-pressure setting of readings freeing and cite the opportunity to play a character outside their comfort zone as a prime reason for getting involved. Hunt had been looking for the right opportunity to show a wider range when he got the chance to read the role of the priest in "100 Saints You Should Know," a more understated role than his usual fare. He explains, "Most [industry] folks only knew me as loud and comedic. I think it was good for them to see me pull that off."

Getting Involved
Some readings are posted on casting breakdowns, while others are circulated by agencies. But more often than not, creative teams will seek actors and friends they already know personally or professionally. Some of the first readings Kinney did were with writers she had met in college. Suggests Kinney, "Contact college friends who are playwrights and make sure they know you are always interested in helping getting their show read aloud."
Hunt and Kosloski often do readings with their theater companies in Los Angeles. "The best way to discover a play remains to hear it rather than just read it," says Hunt. "Lending a hand to a theater company's efforts to put a season together is just a flat-out fun way to help." Kosloski suggests that actors wishing to get involved in readings consider joining a company. "Some companies have auditions, some invite you to participate after volunteering for a time, but almost every theater company has a reading series—either public or in-house—in which its company members can participate," she says. "This is the quickest way to participate in readings. Eventually your contacts and colleagues will widen and you'll be invited to participate in more events."
But there's no need to wait for somebody to pluck you from his or her contacts. Consider gathering a group of friends in your home or at a local hangout to read a new work, a classic play, or an emerging screenplay. By continually flexing your acting muscles, connecting with fellow artists, and contributing to discussion on a piece of work, you'll be bound to feel like less of a passive observer in your career and more like a bona fide artist. And as the saying goes: You never know who might show up or how you'll book your next gig.