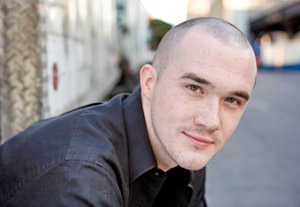 Fresh from graduation six years ago, I was featured in Back Stage's Who Got the Part? for landing the lead role in an independent feature film. That film's director-producer, Jon Pivko, and I hit it off and immediately started coming up with ideas for future projects. A few years (and a lot of fragmented ideas) later, we were at the New York Television Festival with a new pilot titled "The Triboro," which won the best director award. The future looked bright.
Not long after, I was struck by a car while walking down Eighth Avenue in Manhattan. Everything came to a sudden halt. I needed surgery on my right knee, and my insurance company was making it difficult for me to pay for it. I was broke and constantly in pain. Then, to make matters worse, the bottom fell out of the economy and auditions became scarcer. I hid my cane at the few auditions I was able to attend. "Something has to change," I thought.
At the time, my fiancée, Mariya King, was involved with a small theater company. I agreed to guest-direct a few scenes for them in a cabaret-style show. I remember how frustrating it was to do only a small part of a play. It felt so empty and incomplete. I urged the company to perform a full-length play. I began the search for the right one to produce—something with a distinctive voice and point of view. I spent days alone in the library and in the bookstore searching.
After many meetings with lots of voting and speculation, we still hadn't progressed toward the goal of mounting a quality full-length work. Eventually this lack of momentum led the theater company to break up.
I was still committed to producing a full-length play, only now I didn't have the theater to do it in. Mariya and I decided to start our own company to produce the play ourselves. We had two primary goals: to create opportunities for actors to perform meaningful work and to make a positive global impact. Nunya Productions was born.
Reaching the first goal would simply mean choosing great work to produce. For our inaugural production, I zeroed in on Gina Gionfriddo's "U.S. Drag." With the news dominated by publicity stunts like the "balloon boy" and reality-show wannabes crashing a White House party, the play's skewering of the national obsession with fame seemed more topical than ever.
To reach the second goal, we decided to commit proceeds from each of our productions to benefit vital nonprofit organizations. From our recent production of "U.S. Drag," we pledged 100 percent of the profits to Doctors Without Borders' emergency relief effort in Haiti. I'm proud that Nunya is following in the grand New York theater tradition of giving back.
Mariya and I are currently preparing for a three-week run of Nunya's second project. We are accepting submissions of full-length plays at NunyaProductions@gmail.com. We are hoping to reach even more people and raise more money after such a successful inaugural production.
An alumnus of the King Centre for the Performing Arts, the New Jersey Foundation for Dance and Theatre Arts, and the American Musical and Dramatic Academy, Michael Scott King has spent his life in the performing arts. He comes from an acting, dancing, and producing family that has been on and off Broadway for the past 20 years. He was most recently seen as Drosselmeyer in "The Nutcracker," Evan in "U.S. Drag," and Marco in the award-winning short film "Cred."