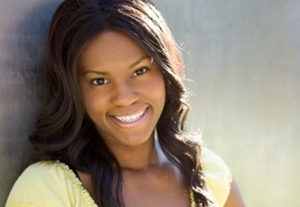 Last week I had my first opportunity to audition for a manager. This particular manager is also licensed as a talent agent and had set aside his morning to meet some of his Twitter followers. Yes, you read it right, I received this audition simply because of Twitter. So, as an actor, if you're not on there, what are you waiting for?
Each of us had to prepare a monologue, which would be followed by a Q&A. I wanted to do a comedic piece, but since I didn't have one prepared (shame on me), I stuck with my theatrical one that always seems to work well.
When it was my turn in the room, I was greeted by three people (always a bit surprising when you're only expecting one). But I wasn't nervous, because they all gave off a warm vibe, which was nice. I did my monologue and felt…comfortable. Translation: I didn't hit it out the park, but I didn't suck. And guess what? Their feedback afterwards pretty much echoed those sentiments.
"The monologue was great, keep using it. It works for you, but in the future I want to see more levels. You played it a little too safe for me, and I wanted to see you take a risk!" I can agree with that. As I said, I felt comfortable.
Anyhow, the Q&A afterwards was pretty insightful. Some of the main points he discussed was whether being SAG-eligible holds any real weight on your résumé and how vitally important it is for actors to have excellent training by teachers (whom casting directors know) with curriculum that will really challenge the actor so that they grow and get better.
Though I wasn't extended an invitation to come back for a cold read, I am very grateful for what I was able to take away from that meeting:
More knowledge—which we all know is power!
• New contacts—other actors to powwow with in the future
• A great list of class referrals—many of whom were already on my audit to-do list
• A desire to add more strong material to my monologue arsenal
Honestly I haven't read a new play in longer than I care to admit, and I'm definitely not about to start finding monologues from overdone monologue books, so it's time for me to put my library card to good use and start reading plays on a weekly basis. (Reminds me of college. Awwwww!)
So even though I left the meeting without an offer for representation, I ultimately left feeling more empowered, and for that, I am happy.