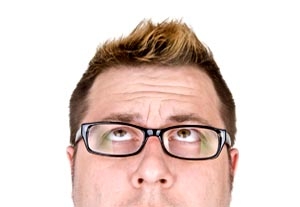 "Just two weeks after arriving in New York, broke and homeless, I crushed the audition and callback for a new play written by and starring Ntozake Shange at Crossroads Theatre,
The Love Space Demands
. That gig got me my first New York apartment and gave me the gumption to keep doing this."
—Ezra Knight, Manhattan
"It was opening night of the Aegean Theatre Company's production of
Reckless
by Craig Lucas. We all felt great about the opening, had a full house, and it was a great relief to have the play come to life. As I was walking home, it unexpectedly began to snow—a big chunky snow—in late April. It was the perfect ending to our successful opening, made even more bizarrely happy because the play begins with Rachel, my character, leaving home in a blizzard."
—Diana Henry, Bronx, N.Y.
"While touring with
Sesame Street Live
!, we received a letter from a family asking to videotape a meet-and-greet for their daughter, who wasn't able to attend. Several weeks before, the girl had been caught in a fire that burned more than 75 percent of her body. Our meet-and-greets only required that a few characters attend, but for this video I asked everyone to suit up. We decorated a huge "Get Well" banner and asked the concessions people to donate one of every item we sold. One of the moments of my life that I will never forget."
—Todd Crain, Manhattan
"Right before an evening performance of
Sweeney Todd
, there was a wicked thunderstorm brewing. By about 8:25 p.m., the Eugene O'Neill was directly in the eye of it. Right after Sweeney's line 'It's Todd
now
!,'
crack
!—the most deafening and terrifying thunderclap I've ever heard in my life. Even more thrilling was when Michael Cerveris walked slowly over to Patti LuPone as the sound rolled away and whispered right into her face, 'Sweeney. Todd.' It was as if Sweeney himself controlled the gods that night and he'd decided to let them run our sound board. I still get chills thinking about it."
—Donna Lynne Champlin, Manhattan