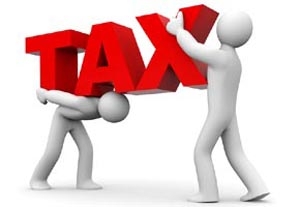 Tax credits are supposed to save you money, but thanks to one created in 2009, your refund may be significantly reduced this year, or worse, you may actually owe money on your tax return. It's caused by having too little money withheld from your paychecks, especially if you worked for more than one employer, which is usually the case for working actors. In our office, the record for W-2s received by one client for one year is 54.
Called the Making Work Pay credit, it was in effect during 2009 and 2010 and was designed to increase take-home pay by about $8 a week through new tax-withholding tables. Once the bill was signed into law, the Internal Revenue Service issued the new tables just four days later, so workers could start benefiting from the credit immediately. Although the tax credit expired on Jan. 1 of this year, it did benefit most taxpayers: Individuals earning between $6,452 and $75,000 were eligible to receive up to $400 a year, and couples making between $12,903 and $150,000 could receive up to $800.
The problem occurs when a worker receives the identical benefit from numerous employers. Although the credit was capped when you worked for one employer, lawmakers didn't consider potential problems for those with multiple jobs, spouses who both work, Social Security recipients who continue to work, and young people whose parents may claim them as a dependent on their tax return.
If you're affected, you won't be alone. According to a December 2010 audit by J. Russell George, the treasury inspector general for tax administration, as many as 13.4 million taxpayers may owe money this year instead of receiving a refund. And for many of them, it won't be the first time; millions of taxpayers had a similar problem last year. In the report, George wrote, "Many taxpayers who are accustomed to receiving refunds when they file their tax returns may have owed taxes and incurred penalties in 2009, and may yet again in 2010, because they were advanced more of the credit than they were entitled to claim."
In December, the IRS reported that the average tax refund during the 2010 filing season was $2,892, up from $2,663 in 2009. However, the number of refunds dropped by 3.5 percent, to 93.3 million. The audit states that the Making Work Pay credit could have been a factor in the reduced number of refunds.
Unfortunately, there is nothing much you can do about the problem. Even if your 2010 tax return is already finished and you know the exact amount that was underwithheld, the deadline for sending in estimated taxes to avoid a penalty was Jan. 15. But don't be too concerned; the penalty isn't substantial. In fact, most taxpayers aren't even aware of it; it's just another small number generated by tax software at the bottom of their returns.
If this affects you, just remember that you aren't paying more in taxes; you are simply refunding money to the government that you shouldn't have received in the first place. Of course, that won't make you feel better if you're forced to write a check to the IRS come tax time, especially if you don't have the money available.