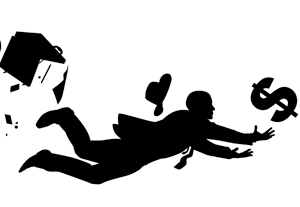 Despite what most people think, the Internal Revenue Service does not make the rules that it enforces. Congress alone is responsible for your frustrations, and those could well increase as a result of its delay in passing the Tax Relief, Unemployment Insurance Reauthorization, and Job Creation Act of 2010, which didn't become law until Dec. 17. The act modifies or extends eight tax provisions.
I'm sure most of you won't be too upset over the possibility that the holdup may force you to delay filing your personal tax return this year. Some of those eight provisions affect how deductions are addressed on Schedule A, the form you use when itemizing your deductions. Most performers who are active in the industry itemize, as they usually have extensive expenses totaling more than the standard deduction, and those costs must be reported on Schedule A.
If you anticipate using the deductions for state and local sales tax, higher-education tuition and fees, and educator expenses, you will also need to hold off on filing your return. At this point, the IRS anticipates that it will not be ready to start receiving those returns until mid-to-late February.
Because two out of three taxpayers take the standard deduction instead of itemizing, IRS commissioner Doug Shulman was able to say, "The majority of taxpayers will be able to fill out their tax returns and file them as they normally do. We will do everything we can to minimize the impact of recent tax-law changes on other taxpayers. The IRS will work through the holidays and into the new year to get our systems reprogrammed and ensure taxpayers have a smooth tax season."
For those of you who itemize, this doesn't mean you should delay preparing your tax return. It just means the return can't be electronically filed until the IRS updates its computer systems. Interestingly, while the IRS is a little slow this year, the software companies selling programs to help with personal returns are ready to go. Many of these companies will accept your return, but they won't send it in until the IRS is ready to receive it.
While it may not seem to make sense to have your return finished before it can be filed, it's actually a good idea. I urge you to get the process over with and move on with your acting, especially if there's any possibility that you'll owe taxes beyond the amount withheld from your pay in 2010. There is nothing as frustrating for us as having to tell clients, on or about April 15, that they owe money because taxes were underwithheld from their pay. While the tax payment isn't due until April 15, getting the news a few weeks or months ahead of time can be a huge assist, giving you time to save or earn the extra money you'll need. That's much better than waiting until near the deadline to complete your return and then having no time to find the additional funds.
SOME GOOD NEWS…BUT NOT UNTIL NEXT YEAR
Nearly every year, due to inflation, the values of certain exemptions and adjustments rise. Although the personal and dependent exemption (available to most taxpayers) for the 2010 tax year will remain the same, when you fill out your return next year, the personal and dependent exemption for the 2011 tax year will be $3,700, a $50 increase. The standard deductions will also rise. For a married couple filing a joint return, the new standard deduction will be $11,600, a $200 increase, while single filers and married couples filing separately will each be able to claim $5,800, $100 more than the previous year. If you can claim head-of-household status, you will be allowed $8,500, also up $100. There will also be adjustments in all the tax brackets.