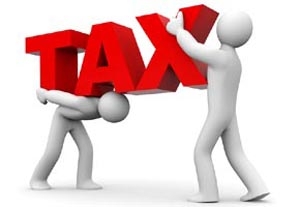 You only have a couple of weeks to get things done that could have a significant impact on your taxes for the past year. There are several things you should be concerned about in these next two weeks before time runs out on 2009. For the moment, I'm not going to concern you with getting your expenses in order, as we will cover that topic extensively after the first of the year, with the exception of charitable contributions.
Charitable Contributions
Always remember you cannot deduct money you've given to organizations that are not qualified to receive tax-deductible contributions. Also, despite what some groups try to let you believe, you are not allowed to deduct the value of your time or services, though you are allowed to deduct any costs involved in donating your time, such as travel or other unreimbursed expenses.
There are specific rules when you donate cash. You cannot deduct a cash contribution, regardless of the amount, unless you keep a bank record that shows the name of the organization and the amount you contributed. Bank records include a canceled check or a bank or credit card statement. Cash receipts alone don't count any longer.
Most of us have all sorts of goods cluttering up our closets, so bag them up and get them out the door now. Try to take them to an organization that will give you a signed appraisal of the value of the goods, rather than just a simple receipt listing how many bags you dropped off. The Internal Revenue Service will want to know what was in those bags, the original value of the items, and their "street value" when you donated them. A signed appraisal solves the problem.
List of Employers
The most important thing to do at this time of the year is to compile a list of every company or person that sent you a check in 2009, so you know who will be sending you a tax form no later than Jan. 31. Hopefully, you had enough sense to keep all your check stubs or copies of your checks, so you can make sure every employer has your current address. If the checks are made out to your agent or have an old address on them, call the employer before the mailing of 1099 and W-2 forms begins and give your correct address. It isn't your employer's job to read your mind if you moved during the year. And don't count on the post office forwarding your mail; the initial forwarding period is limited to a maximum of six months (unless you renew it).
That list of employers should also include next to their names the gross income that you should see on the tax form from each of them, along with the correct withholding amounts for federal, state, and city taxes (if applicable for you) that the companies should have kept from your checks. You don't need to concern yourself with Social Security and/or Medicare amounts (possibly marked as FICA).
When you receive your W-2s or 1099s, your employers' numbers should match your own—or you better find out why they don't. You're paying taxes on the income and receiving tax credit on the withholding that the records sent to you show, so if those numbers are off, it will directly affect your pocketbook.
Missing Forms
All too often our clients file a tax return believing they have all their tax forms, only to find out later that one is missing. It costs them money to have to redo the return.
What happens if you never discover that a form is missing? Well, when you fail to report the same income that's been reported to the IRS, your account is flagged by the agency's very efficient computers. Most of the time, you simply get a computer-generated letter with a bill for taxes (plus interest) within a year or so.
On the other hand, it may prompt a look at your return by a human, who might suggest a possible audit, which no one wants. Do you really crave that kind of attention?