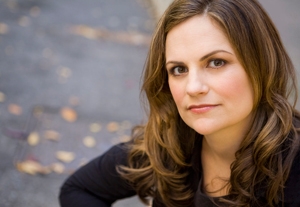 Twelve years ago, I was complaining to two of my best friends, Paul Marcarelli and Rick Gradone, about how overwhelming and stressful this business was (is).
I recall bemoaning to Rick and Paul about how random and chaotic my life felt. That even though my calendar was scheduled within an inch of its life, every day was so different that there was no real chance for a set routine. And, despite the fact that we were having an absolute ball, I found myself envying those people who know what each day will look like. They have a set time their alarm goes off during the week. They have a regular time they hit the gym. They get paid vacation. They have…stability. We, on the other hand, are lucky if we have two or three days in a row that look the same. And, just when we start to get accustomed to the way life is going, we'll get an audition thrown in the mix and then we're sacrificing our gym, laundry, social or 'me' time to prepare for it. While I was having the time of my life, I was uncertain how anything would get done. I will never forget how Rick and Paul responded to my rant.
"It's the rhythm of our lives," Rick said.
"It'll never change," Paul said. "And, it's exactly what we signed up for. Unless, of course, you'd rather sit in the same fluorescent lit cubicle day in and day out."
"Dressed in itchy wool," Rick added. "Take your pick."
It's safe to assume, I opted for the former. And, did my best to lean into the divine chaos of this crazy, unpredictable business of show.
Fast-forward five years. I'm married. I'm a full-time faculty member at the Atlantic Acting School. The solo show that I spent the last year developing in Matt Hoverman's Create Your Own Solo Show class has been accepted into the NY International Fringe Festival. And I am a basket case. I'm terrified that the script hasn't reached its full potential. I called Paul. "It's too sentimental!" I whine. "It's not funny enough! I know what it could be, but I can't get it there myself. I need help!"
(Tom Bloom)

Paul, who had for the last several years been spending the lion's share of his time shooting commercials as the elusive Verizon Testman and making appearances all over the country asking the iconic question "Can you hear me now?" had also taken up screenwriting. Within two days, through the contacts he had made with his writing, I had a lead on a playwright. I met Kenny Finkle at City Bakery on 18th Street on a Friday in the late Spring of 2005 for a blind artistic date. It was supposed to be a quick, thirty-minute meeting. An hour and a half later, we traded plays. I gave him my solo show for his latest draft of "Indoor/Outdoor," which had been warmly received at SPF the previous year and was on its way to an Off-Broadway run at the DR2. We agreed to talk after we had read each other's material over the weekend.
That night, I put aside the hundreds of end-of-term student evaluations I had to write and read Kenny's play. I specifically remember that my husband was out of town, and my mom was in town because she would laugh every time that I would laugh out loud as I read Kenny's play. The moment I read the final line of "Indoor/Outdoor," my mind began to race. His play was hilarious. And poignant. And adorable. He was the perfect match. What if he doesn't like my play? I hadn't felt this way since the early days of dating my husband. That first blush of love that you're terrified to fully give over to until you have some clue that the feeling is mutual. I went to sleep that night thinking how could I possibly wait until Monday to find out if Kenny wants to work with me?
The next morning, the phone rang. It was Kenny. "OK, I read your play last night and I really love it, and I think I can help," he said. "But I didn't want to wait until Monday because I'm going out of town to work at the Hangar Theatre for two months, and I want us to have a draft before I leave. When can we meet?" Five weeks later, we had the draft of "Bridezilla Strikes Back!" I had dreamed of. It was funny. And touching. And, exactly what I envisioned. That summer, I taught the 6-week Summer Intensive at the Atlantic by day, and rehearsed the show by night. It made its debut at FringeNYC in August 2005 and won the Outstanding Solo Show Award. The success afforded me many new opportunities, including securing legit and commercial representation and getting cast in my first show with Partial Comfort Productions.
Fast-forward another seven years, and I'm a mom of a preschooler. I'm a senior faculty member at the Atlantic, an ensemble member of Partial Comfort, and currently finishing up my third run of "Bridezilla Strikes Back!" at the Laurie Beechman Theatre, which closes May 19. I'm also preparing for the launch of my newest endeavor, Baby in Tow™, a line of baby accessories geared toward moms on-the-go, which will debut later this year. People ask me all the time: How do I balance life as a mom with teaching, performing, auditioning, and running a business? In all honesty, I have no idea.
(Joanna Wilson)

As I sit here writing, my husband has just left for a job interview for a Broadway show; my daughter is occupying herself with Legos; my apartment (the same studio from 12 years ago) is a disaster; and I have yet another batch of end-of-semester student evaluations to write. I just texted with Rick, who is in town from LA, where he now lives, and with Paul, who is in editing sessions for his second film with his production company, Table Ten Films, in hopes of carving out some time for a reunion. I have goody bags to put together for my daughter's classroom party in two days, and I have a business call in 10 minutes with my mechanical engineer to go over the safety evaluation of Baby in Tow™'s first product. Not to mention, I've got a load of laundry in the dryer downstairs. Is any of it getting done in a systematic, organized fashion? Nope. But somehow, some way, it gets done. Is life exactly how I envisioned it would be by now? Not exactly. But, I wouldn't trade it for a fluorescent-lit cubicle. Not in a million.
Actress, teacher, and hailed by the New York Times as "an American Bridget Jones," Cynthia Silver, is the pure description of a multi-tasker, or as she and her friends call it, a "hyphenate."  Teaching at the Atlantic Theater Company on her weekdays and gearing up to launch her baby product brand, Baby in Tow™ later this year, Silver takes "keeping busy" to the extreme.  Born in San Francisco, Cynthia currently lives in Manhattan with her husband, Matt, a Broadway production stage manager, and their nearly three-year-old daughter, Sadie. To get updates on Cynthia and her new baby product brand, follow her on Twitter @babyintowco.

She is also starring in the revival of her self-written, award-winning (Outstanding Solo Show at NY Fringe,) one-woman show, "Bridezilla Strikes Back!," Saturdays at 7:30PM through May 19 at the Laurie Beechman theater, 407 W. 42nd St. For tickets and more information, visit www.spincyclenyc.com.