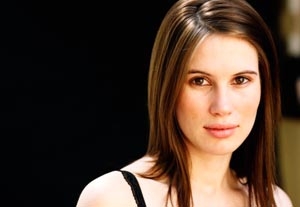 "Hey, I'm Penny."
As I look up at the sound of her melodic voice, a petite hand—nails chewed down to the cuticle—presents itself in front of me. She is wearing a long, red-and-brown tie-dyed hippie dress with four-inch stripper heels and a full face of makeup.
Acting since childhood, Penny had worked on a few big-budget movies and played the daughter in a short-lived but rather well-known television series. Her performing arts high school boasted a student body that now makes up the Who's Who of Young Hollywood. In her mid-teens she traveled the world as the opening singer for a prominent boy band.
She was groomed for success.
We were both studying under the brilliant Robert Carnegie at Playhouse West. I had just moved to Los Angeles—starry-eyed, bushy-tailed. And as it turned out, we are both repped by the same prestigious boutique agency, so we begin to run into each other at auditions.
I looked up to her like a mentor. She'd gotten to live out the childhood I always wanted, but which my mother had refused to give me.
When Penny walked into auditions, casting directors already knew her name. She was confident, talented and ballsy. Everything I felt I was not.
Before Penny bought her own two-bedroom house in the suburbs of Los Angeles, twice a week (at least) you could find me rehearsing in the courtyard of her apartment complex.
She was very patient. We'd run an audition scene a hundred times, until she deemed me proficient in the subtle nuances of my character. The neighbors—many of them actors—would join in, bringing snacks and refreshments and occasionally adding their input to my character choices.
Penny was like a queen holding court. She would tell witty stories from when she was a kid, usually involving a big-name actor and some scandal. We'd drink wine spritzers and Penny would chain-smoke while we all exchanged life stories.
*************
That was five years ago.
Today, I can't help but miss the idealistic, 19-year-olds we used to be. Growing up has made me wise up to the ins-and-outs of this crazy business. As my resume has increased, so has my confidence.
Penny got lost somewhere along the way.
As I stand on her roomy front porch dotted with potted plants and wind chimes, my fist in a ball poised to knock, I hope—like I have hoped many times before—that Penny will swing open the door and the effervescent girl I once knew will be standing before me.
As if my prayers were overheard, the door flies open. Instead of Penny standing there eager to greet me, I find Chris, her fiancé. He shoves past me holding a suitcase.
As he throws the loaded case into the back of his truck, he turns to me and says, "Thank God you're here. She really needs a friend right now. Make sure she doesn't do anything
crazy."
I want to retort back the obvious—that she
is
my crazy friend—but he is already peeling out of the driveway. I venture onwards.
Pushing open the front door, I instantly trip on an empty orange prescription bottle. The place is in disarray. Foreclosure notices lay on the dining room table; laundry is scattered everywhere. I am getting a weird suspicion Penny has locked herself in the bathroom—again.
It suddenly dawns on me that while I thought I was coming over for a casual dinner, I have unknowingly walked in on the exact day my friend's life has hit complete rockbottom.
My heart starts racing. My palms become sweaty.
I need to find the emergency exit out of this real-life made-for-TV movie.
But as much as I want to run away from the dramatics that are sure to unfold, I can't.
I grab a pillow off the couch and make myself comfortable on the other side of her bathroom door.
*************
Through the years I have watched the highs and lows of her emotional rollercoaster ride. Upbeat and vibrant when she booked a job, she would become bed-ridden and depressed when hiring slowed.
But it wasn't until the writer's strike, and the industry crashed in the months that followed, that Penny truly fell apart.
I watched her confidence dry up as the months of nothingness dragged on. The once-fearless girl that I was in awe of—that picked up the phone to call casting directors, pretending she was a manager to secure a big audition—was gone.
It's hard to say why.  I'm not a doctor, and can't pretend to be.
Ironically, as her fortunes faded, I found little bits of success.  While far from a top actress, I've booked a couple of high-profile credits. Much of it thanks to her patience and support.
Now I need to be there for her.
*************
After a few hours of talking to one side of a piece of wood, Penny finally unlocks the door and let's me inside.
She's a mess. Her face and arms a streaky orange color from self-tanner gone wrong, clip in hair extensions attached that are two shades darker than her roots; and she is wearing nothing but a hot pink towel wrapped tightly around her chest.
Sobbing, she confesses she feels like a failure. She was supposed to be starring in movies or have a series by now like all her performing arts school classmates. Instead she's about to lose her house, her fiancé of six years, and her budding career.
I know the psychobabble handbook would advise me to remind her of all her accomplishments, to cheer her up. Lie.
But I can't lie. I'm really not the right person for emotional, self-pity situations. So I tell her the truth. That she is currently failing in every capacity of her life.
"Screw you! What do you know?" She hisses back at me.
"What do I know!" I retort back. "About failure...?  A lot!"
I opened up to her in a way I never thought I would.  Not to someone I admired so much.
You see, I haven't had this charmed path into the acting world. It's surprising I even ventured to Hollywood in the first place, as I was not the prom queen and didn't star in any of my high school productions. Not because I didn't put myself out there. I did. Over and over... and over again. But I never got cast. Agents dropped me. I've booked jobs, only to feel the reeling disappointment when, due to lack of funding, the project falls apart. Or a four-episode arc turns into just a single episode because I look too similar to the lead actress already cast.
"So, believe me," I say. "I
know
what it is to feel like you're failing!"
The tension between us is palpable. I take a few steps backwards, removing myself from Penny's personal space for it suddenly occurs to me that I've been shouting at her.
Am I really standing in Penny's bathroom screaming at her, a friend, who is potentially suicidal, that she's failing at life? I take a deep breath, bracing myself for Penny's meltdown...
"You were never the star of your high school play?"  Penny sniffles, a stunned expression on her face that resembles a small kitten when you pull their toy away.
"Nope."
"But, how did you know you were good enough?"
"I didn't. I don't, but everyone fails."
"They do?" She asks with the bewilderment of a sheltered child.
Seeing her staring at me wide eyed, I start to laugh. Not a little laugh, but a gut-wrenching, lung-aching laugh—a laugh of release and frustration but also gratitude and joy.
Gratitude that I have known failure, because as paved in gold as Penny's path may have been, she is being forced to deal with the obstacle of failure for the very first time—at age twenty-four.
After all our years of friendship, all the mishaps and stumbles she's expertly guided me through, I'm now finally the one who can teach her something; even if that something is how to get through failure.
As we hug each other tightly, Penny whimpers, "I'm really happy you came over tonight."
Sage Mears is a California girl, having spent her childhood in the suburbs of San Francisco before migrating to her current home base of Los Angeles. Acting credits include TV's "Without a Trace" and "Criminal Minds" and the independent feature "Six Guns." Sage also sang back-up vocals on the critically acclaimed Beck single "Timebomb." Recently, she completed work on her first screenplay, which she hopes to self-produce. She can be reached at sagem.backstage@gmail.com.