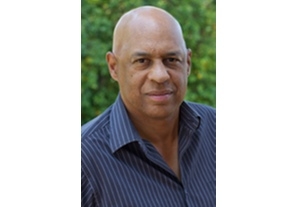 Finding the child actors for "Home Run Showdown" was a tall order. I needed strong male and female leads, sympathetic, baseball players or at least kids who could field and throw the ball convincingly.

When we started casting the kids, I was taken by the difference between kids in Hollywood and kids outside of Hollywood. Baseball in Michigan is a lifestyle. In Hollywood it is not as important. In Michigan, over the five months that I was there working on the film, baseball was everywhere. Restaurants, bars – pretty much any place that there was a TV - baseball was alive and well. Downtown Detroit can be empty, but when the Tigers are playing, the town fills up. Parking lots are jammed, and families are everywhere. It's not that I couldn't find kids who played baseball in Hollywood, but child actors in Hollywood are taking dancing, singing, and acting classes. In Michigan they are playing baseball.

I decided since we needed so many kids to cast as extras, I went on the local news and put out a casting call for baseball players between the ages of 9 and 13. We must have had close to 3,000 people in line. The kids came all dressed in their Little League uniforms, cleats and all. The line went around the Westin Hotels lobby twice, out the door, down the street, and past the next couple of buildings. The kids came with their parents and families, and they all stood in line for close to five hours. Later, I received an email from one of the kids who said it was hard standing in his baseball shoes for five hours, but when he got into the room for his audition he said we made him feel so special that he didn't care how much his feet had been hurting him.

I tried hard to give each kid time to show me what they could do while remaining aware of the line outside. We started seeing kids three at a time. I had created a three-character scene, hoping to keep things moving. As they walked into the room, I would toss them a ball to see how they caught and had them throw the ball back to me to see how they threw. I would be as up and as energetic as I could be, engaging them, trying to get them to relax as quickly as possible. I would watch each one of them to see how they responded. If I could get them to smile and laugh it helped me see who they were.

After we had seen close to 300 kids, we decided to split up taking over two additional rooms in the hotel. The two producers and I each took a different room, trying to get through as many as fast as possible. We tried to be quick while giving each kid the respect and time deserved, as they had stood in line for so long. I'm sure there was a kid that we might have discounted that would have been great but as anyone knows, you can always miss someone in the process.

We narrowed the group down to about 100 kids. The callbacks were going to take place on the baseball field because even if they could act or had that personality that we wanted, they also had to be able to play baseball convincingly. Our baseball consultants ran the baseball tryouts and had opened it up to some local baseball leagues and their teams. We also had auditioned local professional child actors here in Michigan and some who had come in from Chicago and put them in the tryout mix.

Yes, I was looking for kids who could play ball well, but I was also looking for personality. Kids who had that spark, that smile, that energy that was magnetic. There were the kids that walked with authority. There were the funny kids that even if they weren't great ball players had something to offer. But as I started out saying, what I found great about holding auditions in Michigan was, these kids love to play baseball.

Another thing that you also look for is who are the parents? Are they going to be difficult on the set? It's amazing how important the parents of child actors are to the process. I'm sure there were disappointed kids and families, but I was impressed by the commitment they all had to the game.

After a week of baseball tryouts, we took those kids that we liked back into the audition room for one on one auditions and narrowed it down to what we needed. And out of that process, we hired a number of those kids who had stood there for five hours giving them a speaking role.

All the kids worked really hard, and I want to thank them for making that part of my job easy. There were no complaints, even in the hot sun, and they were very much into "let's have fun making this movie."

"Home Run Showdown" opens for a limited release on Friday, July 27.

Oz Scott is an accomplished and award-winning television, theatrical and motion picture director. In his three decades plus years of experience, Scott has directed hundreds of television episodes along with dozens of stage productions, made-for-TV movies and motion pictures.